Europe open: Yellen US stimulus remarks boost sentiment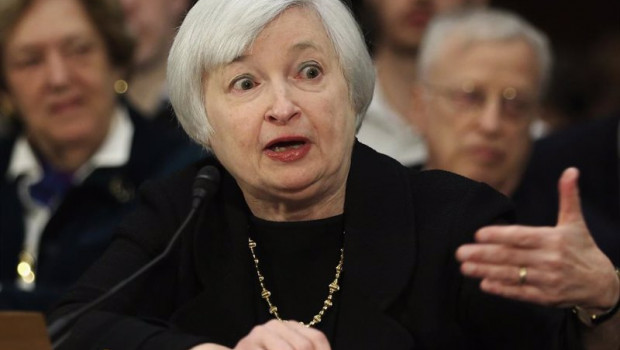 European shares opened higher on Tuesday as investors were cheered by a rally in Asia and positive remarks by incoming US Treasury Secretary Janet Yellen on the proposed $1.9trn stimulus plan.
The pan-European STOXX 600 index gained 0.11 with all major bourses higher. Dow Jones futures were up 150 points as US markets prepared to return from the Martin Luther King holiday.
Former Federal Reserve chair Yellen said the US needs to "act big" with its Covid-19 stimulus package ahead of her hearings before the Senate Finance Committee on Tuesday night. In prepared remarks she said the "smartest" thing to do is aggressively pursue the previously announced plan.
"Economists don't always agree, but I think there is a consensus now: Without further action, we risk a longer, more painful recession now – and long-term scarring of the economy later," Yellen will say.
President-elect Joe Biden's 'American Rescue Plan' includes provisions such as extending enhanced unemployment benefits through to September and increasing those benefits from the current $300 a week to $400 a week, sending direct relief to families in the form of $1,400 checks, the national vaccine distribution plan and a series of other relief measures.
"How Yellen fares this evening will give the markets – and the incoming administration – an early indication of the resistance to the package, and what can be expected from the first few weeks of Biden's tenure," said Spreadex analyst Connor Campbell.
"Following a very quiet Monday, Yellen's comments have acted as a reminder that stimulus is incoming, in some form, allowing for a more positive start to Tuesday's trading."
In equity news, Rio Tinto gained 0.3% after it reported a 2.4% rise in fourth-quarter iron ore shipments, helped by industrial activity in China.
In equity markets, Rolls-Royce was the standout gainer following an El Economista report that Carlyle, CVC and KKR are among bidders for the engine maker's ITP Aero business.
Logitech shares rose as the company lifted its 2021 sales growth and profit outlook for the third time, as demand for work-from-home products and gaming accessories during the pandemic soared.