Europe open: Stocks little changed amid investor caution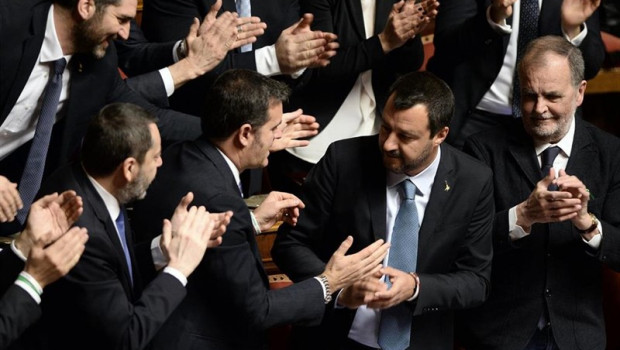 Stocks on the Continent were little changed on Tuesday morning with optimism over prospects for further policy easing offset by ongoing worries around the US-China trade war.
Overnight, the People's Bank of China set the reformed one-year loan prime rate at 4.25%, which was down from 4.31% for the previous LPR, with analysts confident that Beijing would succeed in stoking faster economic growth.
But analysts' ongoing caution was self evident, with Michael Hewson, chief market analyst at CMC Markets UK telling clients: "The recent stabilisation in equity markets owes more to a rebound in bond yields than to any optimism over a stabilisation in the US, China trade situation.
"It still remains highly unlikely that we will see a speedy resolution here and there remains a real risk that President Trump may turn his attention to the European Union given his remarks last week that the EU treats the US worse than China, when it comes to trade."
As of 1015 BST, the benchmark Stoxx 600 was drifting lower by 0.07% to 373.58, alongside a dip of 0.16% for the German Dax to 11,697.05, while the FTSE Mibtel was down by 0.67% to 20,576.89.
Against that backdrop markets were also waiting to see whether or not Italian Prime Minister, Giuseppe Conte, would resign at 1400 BST - which might lead to fresh elections being called - or face instead the no-confidence vote called against him by deputy PM Matteo Salvini.
Another possibility was that after Conte stepped down, Italian President Sergio Mattarella might allow time for Italian political parties to try and craft a new governing coalition.
On that note, citing political sources, Reuters reported that the opposition Democratic party had "good" initial contacts with the ruling Five Star movement regarding a possible tie-up.
There was little in terms of fresh economic data for investors to chew on.
According to Germany's Ministry of Finance, the year-on-year rate of increase in wholesale prices in the Eurozone's largest economy slowed from a 1.2% pace in June to 1.1% for July, which was slightly ahead of the 1.0% pace projected by analysts.
At the wider euro area level meanwhile, Eurostat reported that construction output was unchanged in June when compared to the month before.