Europe open: Stocks extend bounce on positive news from overseas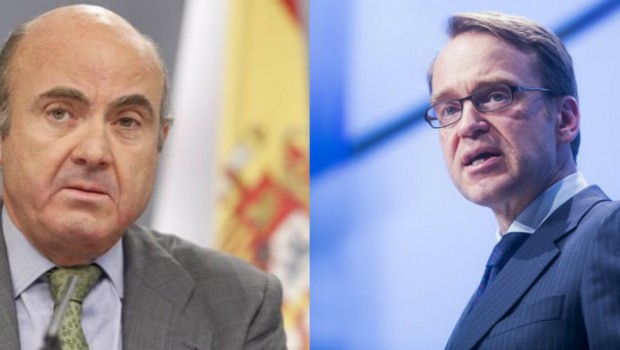 Stocks across the Continent are adding to the prior day's bounce, buoyed by news of a possible breakthrough on the Hill that might allow the US to avoid another partial shutdown.
Also helping sentiment, overnight, White House senior counsellor, Kellyanne Conway, said a meeting between the US President and his Chinese counterpart was possible, adding that Donald Trump wanted to meet with Xi Jinping "very soon".
It also looked as if the two countries were getting closer to a trade deal, she reportedly added.
"European markets are on the rise in early trade, with the optimism seen throughout the Asian session transitioning into Europe," said IG's Josh Mahony.
"A significant amount of global sentiment rests on Donald Trump's shoulders, with the ability to break the deadlock in talks with China and avert another government shutdown key for market direction."
As of 1106 GMT, the benchmark Stoxx 600 was up by 0.60% or 2.16 points to 363.28, alongside a rise of 1.20% or 132.54 points to 11,147.49 for the German Dax, while the FTSE Mibtel was ahead by 0.93% or 182.87 points at 19,768.87.
In parallel, front month Bent crude oil futures were up by 1.41% to $62.41 per barrel on the ICE.
There was little in the way of fresh economic data for investors to chew on.
However, there was a fair bit of ECB-speak to be heard.
Speaking on Tuesday, the ECB's presumptive next chief economist, Bank of Ireland governor, Philip Lane, argued against over-reacting to incoming data.
"It is early days in 2019, we have to not over react to any particular announcement or new data release and really take a measured approach to all of the data," he said.
He was echoed by Bundesbank chief Jens Wiedmann and his opposite number at the Austrian central bank, Ewald Nowotny.
On the corporate front, stock in BASF was climbing higher on reports that it was plotting the sale of its German construction chemicals unit for the spring.
But the outstanding gainer was French tyremaker Michelin after the company posted stronger-than-expected results for 2018 and projected further increases for 2019.