Europe open: Stocks drop, US central bank, bond markets in the spotlight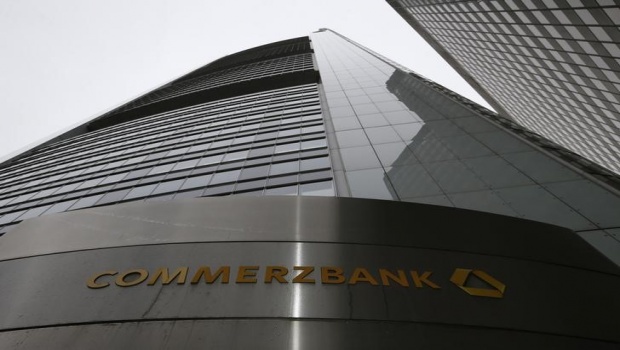 Stocks are registering moderate falls with the focus squarely on Thursday's roster of US central bank speakers to gauge the outlook for the pace of rate hikes in the States, especially in the wake of recent events.
Against that backdrop, in remarks to Bloomberg TV Federal Reserve bank of Dallas president Robert Kaplan said that the process of policy normalisation would be "very challenging", adding that three interest rate hikes over the course of 2018 remained appropriate.
Commenting on the situation in markets, Mike van Dulken at Accendo Markets said: "Calls for a negative start derive from a weak close on Wall St followed by a mixed session in Asia overnight, as digestion of the recent sell-off and subsequent rebound continues, and relative calm returns most notably in bond markets."
As of 1005 GMT, the benchmark Stoxx 600 was down by 0.71% or 2.70 points to 377.48, alongside a fall of 1.20% or 151.33 points for the German Dax to 12,438.61 and a 0.96% or 217.83 slip on the FSTE Mibtel to 22,767.95.
Euro/dollar was drifting slightly lower and was off by 0.12% to 1.2242 after US Senate leaders reached a two-year bipartisan spending bill overnight, with the House of Representatives due to vote on it on Thursday.
Elsewhere on the economic front, and central bank speakers aside, Spain's industrial production jumped by 0.9% on the month in December (consensus: -0.2%), INE said.
Meanwhile, in Germany, the Ministry of Finance reported a drop in the country's seasonally adjusted trade surplus from €22.3bn in November to €21.5bn for December (consensus: €22.3bn) as imports jumped by 1.4% versus the month before.
Volatility on the Euro Stoxx 50 was staging a moderate rebound alongside, with the VStoxx gauge up by 12.98% to 24.14.
On the corporate side of things, Brazilian competition authorities gave Bayer the 'all clear' to proceed with the acquisition of US rival Monsanto.
Germany's Commerzbank was also in focus after the lender said it was aiming to return to a dividend payout in the current year and posted modestly better-than-expected fourth quarter revenues of €2.19bn.
Stronger-than-expected earnings were behind a rise in Pernod Ricard shares after the spirits-maker reported stronger demand from China and India as well as at its travel retail division.
Going the other way, Airbus stock was moving lower after disclosing it may incur in additional writeoffs linked to its trouble-prone A400M military cargo aircraft.