Europe open: Stocks drop after weak China data; ECB eyed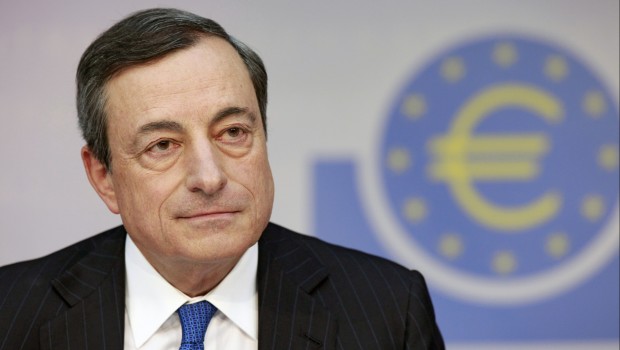 European stocks were lower in early trade on Tuesday following the release of weak Chinese data, as investors continued to eye this week's European Central Bank meeting.
At 0835 BST, the Stoxx 600 was down by 0.3% at 384.89, France's CAC 40 fell by 0.2% to 5,579.59 and the German Dax dropped 0.1% to 12,209.30. Meanwhile, London's FTSE 100 was 0.4% lower at 7,205.35.
Continental indices followed their Asian counterparts lower after Chinese factory gate prices contracted for a second successive month in August, dropping by 0.8% compared to a year earlier.
The data from China's National Bureau of Statistics showed the largest contraction in three years, though it was not quite as bad as the 0.9% drop analysts had been expecting.
Meanwhile, European investors continued to look ahead to Thursday's ECB meeting amid expectations of a stimulus package announcement.
David Madden, market analyst at CMC Markets, said: "There is talk the ECB will cut interest rates, launch a government bond buying scheme, or perhaps both. Germany is the powerhouse of Europe and the economy contracted in the second-quarter and recession chatter is doing the rounds."
"At a previous ECB meeting, the chief central banker, Mario Draghi, called for fiscal stimulus, stating that monetary stimulus can't do everything. There has been talk that Germany are considering launching a fiscal stimulus package, but some in the German government are opposed to such a move."
In the UK, Prime Minister Boris Johnson insisted he would not ask the EU for a Brexit deadline extension, even though legislation stating that the exit must be delayed to 2020 if no deal can be agreed had been passed by MPs just hours beforehand.
The Prime Minister also lost his second vote for a general election in the House of Commons on Monday, while Parliament is now suspended until 14 October.
Craig Erlam, market analyst at Oanda, said: "Parliament is now suspended for five weeks, time that should be spent negotiating with the EU to try and salvage Brexit, but I expect Johnson may have other ideas. I don't expect the PM to be deterred by the small detail of an election not being backed by Parliament and will be hitting the campaign trail hard while members of his team plot his next steps."
In corporate news, France's EDF was the biggest faller on the Stoxx 600, dropping more than 7% as the energy provider said it needs to investigate its nuclear reactors after it was informed of anomalies in some steam generators and components.
An overnight drop in the US software sector found its way to Europe, with stocks such as Nemetschek, Aveva, SAP and Dassault all trading lower.
Elsewhere, sportswear retailer JD Sports rose as it reported a 47% jump in interim revenue following new store openings in mainland Europe, the Asia Pacific region and North America.
Barclays and UBS were among the top European risers as optimism over eurozone stimulus firmed up the share price of major banks.