Europe open: Stocks dip amid as buyers wait on economic data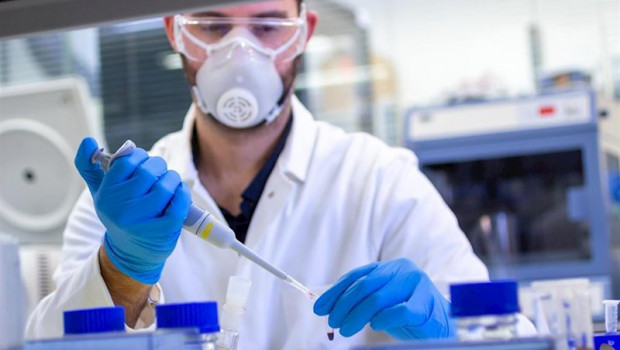 Stocks in Europe are trading modestly lower, despite a renewed push higher on Wall Street overnight, as investors waited on a wave of economic data scheduled for later in the session in the US.
According to Chris Beauchamp at IG, buyers still had the upper hand in markets but "expectations of a sharp pullback are on the rise."
The result of that tug of war between bulls and bears had seen the late March rally morph into a contest of attrition between the two groups, he said.
Michael Hewson at CMC Markets UK echoed that view, telling clients the day before that: "sentiment ebbs and flows, according to the fortunes of clinical trials and tests, as economies struggle back to their feet, as lockdown measures are gradually eased."
As of 1030 GMT, the benchmark Stoxx 600 was down 0.67% to 340.5, alongside a 1.25% drop on the German Dax to 11,803.37, while the FTSE Mibtel was off 0.62% at 17,105.46.
In parallel, front month Brent crude oil futures were 2.3% higher at $36.58 a barrel on the ICE, although euro/dollar was on its back foot, slipping 0.14% to 1.0965.
To take note of, US oil inventory data released on Wednesday had revealed "faltering" demand for gasoline, said analysts at Capital Economics, although they expected producer countries' supply cuts to continue providing a floor for prices.
Manufacturing and services sector Purchasing Managers' Indices for the euro area delivered a small positive surprise.
Indeed, on the back of the latest PMIs, economists at Barclays Research said they could see "upside risk to our forecast due to stronger German and French momentum than anticipated."
Nevertheless, Barclays was still anticipating a quarterly annualised rate of contraction of 18.7% in the rate of Eurozone GDP growth for the second quarter.
IHS Markit's factory Purchasing Managers' Index jumped from an April reading of 33.4 to 39.5 (consensus: 36.4) while that for the tertiary sector improved from 12.0 to 28.7 (consensus: 26.0).
However, the political tensions in Spain were laid bare overnight, amid conflicting reports around whether Spain's Socialists had inked a deal with far-left coalition partner Podemos and Basque radical left group EH Bildu to fully rescind the country's 2012 labour market reforms - at the most inopportune time possible, according to their critics.