Europe open: Shares track overnight gains on Wall Street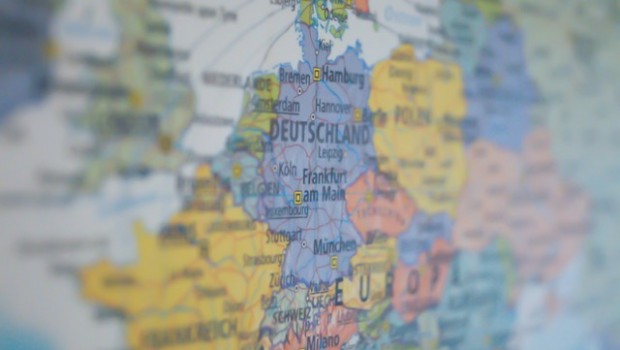 European stocks were mostly higher at the start of trading, tracking fresh record highs on Wall Street and gains in Asian trading, even as the Greenback slipped to a new one-year low.
As of 0909 BST, the benchmark Stoxx 600 was up by 0.06% or 0.23 points at 382.97, alongside a drop of 0.37% to 12,258.50 in the German Dax.
Paris's Cac-40 on the other hand was ahead by 0.39% or 20.24 points to 5,210.03 and the FTSE Mibtel by another 0.32% to 21,646.53.
In parallel, the US dollar spot index was drifting lower by 0.18% to 93.501.
Overnight, traders pushed US equities higher even as the Federal Reserve said it might begin to wind down its balance sheet "relatively soon", which some observers took as a sign that it may begin to do so in September, as opposed to later in the year.
Figures on the rate of money supply growth in the Eurozone were as expected, with M3 expanding at a 5.0% year-on-year pace in June, up from a 4.9% clip in the month before, according to the ECB.
The rate of unemployment in Spain fell back from 18.75% during the first quarter of the year to 17.22% over the three months to June.
Consumer spirits in Germany were more buoyant, with market researcher GfK predicting that its consumer confidence index would rise to 10.8% in August after a reading of 10.6% for July (consensus: 10.6)
Still on the economic calendar for Thursday, US weekly jobless claims were set for release at 1330 BST, alongside June data on durable goods orders and international trade.
US Federal Reserve nominee Randal Quarles was set to testify before the US Senate's banking committee at 1600 BST.
On the corporate front, Anheuser-Busch InBev posted a 11.8% jump in earnings before interest, taxes, depreciation and amortisation to reach $5.35bn - which was ahead of forecasts - as it continued to reap cost savings from its purchase of rival SAB Miller.
Deutsche Bank, Germany's largest lender, said revenues dropped by 10% over the three months to June, to hit €6.62bn (consensus: €7.1bn).
Meanwhile, French luxury goods group LVMH warned that economic uncertainty might weigh on its performance in the backhalf of 2017.
Insurer Allianz guided towards full-year operating profits towards the upper end of its forecast range.
Deutsche Boerse said its first half performance would be slightly underwhelming, with management anticipating full-year profits would come in at the lower-end of previous guidance.