Europe open: Markets rise despite US tariff threat; French luxury stocks fall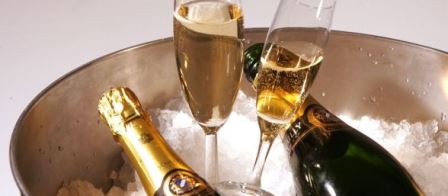 European stocks were higher on Tuesday morning as they recovered from heavy losses in the previous session, though the threat of new US tariffs sent French luxury stocks into the red.
At 0859 GMT, the Stoxx 600 was up by 0.4% at 402.68, as Germany's Dax rose by 0.7% to 13,057.12 and the French CAC 40 edged 0.1% higher to 5,792.96. Meanwhile, London's FTSE 100 was 0.3% weaker at 7,261.78.
US President Donald Trump began the week by announcing steel and aluminium tariffs on Argentina and Brazil and the US trade representative's office has since added that it could impose 100% duties on some French imports, including sparkling wine, cheese and handbags.
The measure is a retaliation to France's new digital services tax, which targets tech giants such the US behemoths Amazon, Alphabet and Facebook.
Markets.com analyst Neil Wilson said: "What we are seeing is the weaponization of trade and using it for diplomatic purposes. It is no coincidence that these announcements come as Trump lands in London for the Nato summit and a chance to demand European allies spend more on defence.
"It will also draw attention away from the Chinese talks, which clearly are not yielding the necessary outcome as far as the White House is concerned. US support for Hong Kong protesters has not helped build bridges and we have seen China retaliate in its own way. Beijing seems sensitive to conflating anything about Hong Kong with trade talks though."
French luxury goods stocks LVMH, Kering and Hermes were all trading lower following the news.
Among other individual stocks, Belgian healthcare real estate investor Aedifica dropped after being initiated at 'overweight' by Barclays.
H&M climbed as the Swedish fast fashion brand reopened its flagship store in Stockholm and launched a clothing rental service.
Finally, UniCredit was in the green after announcing plans for a €2bn share buyback, as well as a new cost-cutting strategy that will see the Italian bank shed 9% of its staff.