Europe open: Markets rise as US delays tariffs; ECB announcement eyed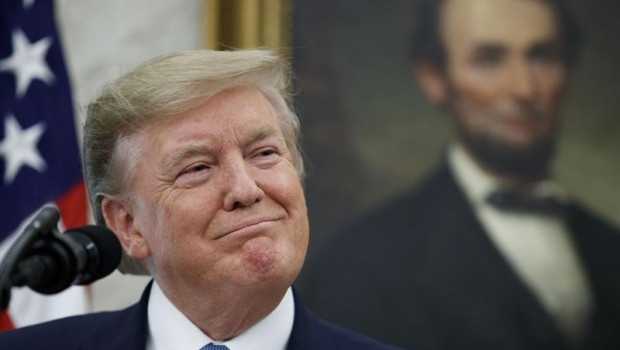 European stocks rose in early trade on Thursday as the US delayed tariffs on Chinese goods, with all eyes on the upcoming policy announcement from the European Central Bank.
At 0830 BST, the pan-European Stoxx 600 index was up 0.1% at 390.26 as the French CAC 40 climbed by 0.4% to 5,618.06 and Germany's Dax rose by 0.2% to 12,385.76. Meanwhile, London's FTSE 100 was 0.2% higher at 7,349.46.
President Donald Trump confirmed on Wednesday a two-week delay to a 5% tariff increase on $250bn worth of Chinese goods, with the levies now set to land on 15 October.
The move came after Beijing exempted 16 types of US imports from tariffs earlier in the day, suggesting that relations between the two superpowers are softening ahead of more trade talks next month.
Neil Wilson, market analyst at Markets.com, said: "But this is mere posturing, albeit it at least means we look to these October high level discussions with a bit more optimism - is that a good thing? It does not mean an end to the trade war. Things are going to get interesting from here - what happens to SPX when the talks fail and tariffs are raised? It's set up for disappointment."
The European Central Bank rate announcement, due at 1245 BST, is widely expected to result in an interest rate cut and stimulus package as the central bank looks to underpin a weakened eurozone economy.
David Madden, market analyst at CMC Markets, said: "Today's ECB meeting has been at the forefront of traders' minds all week. The ECB are expected to loosen monetary policy. The base rate is expected to be kept on hold at 0.0%, and the deposit rate is currently -0.4%, and there is speculation it will be cut even further, in a bid to encourage banks to increase lending.
"There is also talk of a government bond buying scheme being announced too, but traders remain divided over what the central might reveal."
Among individual stocks, Polish fashion retailer LPP led the Stoxx 600 higher after it reported a jump in second-quarter net profit and revenue following e-commerce and store development success.
UK supermarket chain Morrisons was also on the way up after it extended its partnership with Amazon, paid a special dividend and achieved 5% growth in interim profits.
On the downside, shares in French rail company Alstom slipped after telecoms group Bouygues sold a 13% stake in the group.