Europe open: Markets lower on mixed Sino-US news; luxury stocks climb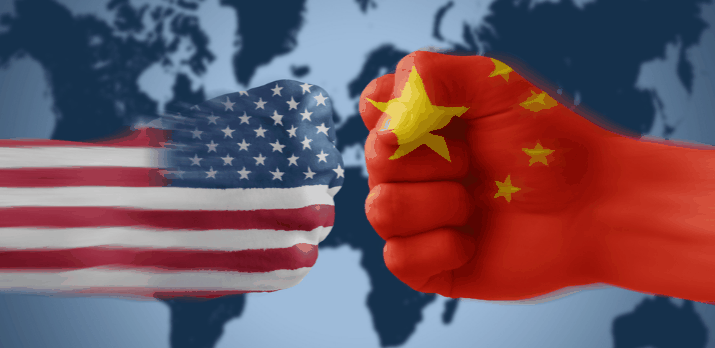 European stocks were lower on Thursday morning as investors digested mixed news on Sino-US trade relations, while luxury stocks climbed after strong results from LVMH.
At 0900 BST, the Stoxx 600 was 0.5% lower at 378.50, as the German Dax fell by 0.4% to 12,040.80 and France's CAC 40 dropped by 0.1% to 5,491.76. Meanwhile, London's FTSE 100 was down by 0.4% at 7,134.62.
With senior-level trade talks between China and the US set to resume later on Thursday, a report from the South China Morning Post said low-level preliminary negotiations from earlier in the week had broken down with no progress.
However, The New York Times had rather more positive news as it reported that the US government plans to allow some US companies to sell goods to Chinese tech-giant Huawei.
FXTM analyst Hussein Sayed said: "There's obviously a lot of noise in the markets, and no one knows for certain how the latest round of negotiations will end. The lack of clarity will keep trading volumes low and volatility high, but it seems investors are remaining defensive for now.
"If talks break down and Trump's administration raises tariffs next Tuesday, we are likely to see another steep selloff in risk assets."
Among individual stocks, luxury goods were up after LVMH's third-quarter revenue growth exceeded expectations, alleviating fears that the sector might suffer due to weaker Chinese sales amid disruption in Hong Kong.
Shares in Christian Dior, Kering, Hugo Boss and Burberry were all significantly higher following the news.
Danish food ingredient maker Chr Hansen was the top faller on the Stoxx 600 after it reported lower-than-expected full-year profits and cut its anticipated organic sales growth for next year to between 4% and 8%.
Industrial enzymes maker Novozymes was also lower after it issued a third profit warning in six months, blaming a fall in US ethanol production.