Europe midday: Virus fears ravage travel stocks but some investors hold their nerve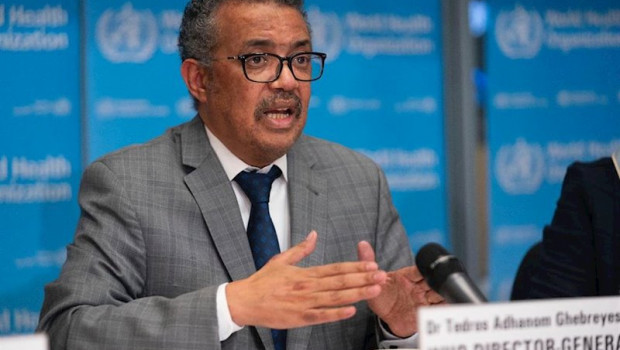 Stocks were pummelled at the start of the week following news that the number of coronavirus cases in South Korea and Italy had continued rising over the weekend - although some investors were holding their nerve.
Against that backdrop, as of 1245 GMT, the FTSE Mibtel was falling 4.74% to 23,598.42, amid a 5.76% rout in the Stoxx 600's gauge of Travel & Leisure stocks as airlines' shares were grounded.
Gauges of stock market volatility flew higher, with the VStoxx index for the Euro Stoxx 50 near a two-year high of 22.26, for a 41.33% gain for the day.
To take note of, Italian government bonds were lower as well, with traders pricing in the hit to growth from the virus, with analysts at Rabobank telling clients that a recession in Italy this year could not be ruled out, although they were still expecting stagnant growth in 2020 - followed by a "slight" contraction in 2021.
And S&P 500 futures were pointing to near 2% losses at the opening bell in New York.
Yet in remarks to CNBC, investing legend, Warren Buffet, told investors: "The real question is: 'Has the 10-year or 20-year outlook for American businesses changed in the last 24 or 48 hours?
"You'll notice many of the businesses we partially own, American Express, Coca-Cola — those are businesses and you don't buy or sell your business based on today's headlines. If it gives you a chance to buy something you like and you can buy it even cheaper then it's your good luck."
His recommendation to investors was to neither buy nor sell stocks based on the day's headlines.
"It is scary stuff. I don't think it should affect what you do with stocks, but in terms of the human race it's scary stuff when you have a pandemic," he said.
Front month Brent crude oil futures were also unloved, skidding 4.2% to $56.16 a barrel on the ICE, although euro/dollar was down only 0.28% to 1.08197.
But gold shone bright, with the April futures contract on COMEX up 1.87% to $1,679.70/oz..
Elsewhere, the pan-European Stoxx 600 was down by 3.44% at 413.34, alongside a 3.68% fall for the German Dax to 13,078.64, while the Cac-40 had given back 3.65% to trade at 5,809.36.
Pacing losses on the Stoxx 600 were shares of easyJet (-15%), Ryanair Holdings (-13%) and CTS Eventim AG (-12%).
The only issues trading in the black out of that 600-strong contingent were Bunzl, Pearson, and Osram Licht.
At the weekend, Austria blocked three passenger trains from Italy at the Brenner Pass and Turkey announced that it was temporarily closing its border with Iran.
By Monday, the number of cases in the Mediterranean country climbed to 219, forcing authorities to deploy the military to control movements into and out of some virus hit areas and to ban public events for a week, including the Venice Carnival, with the final shows of the Milan Fashion week also disrupted.
In South Korea they had climbed to 833, even as they continued to slow in China, with Barclays of the opinion that outside the province of Hubei the virus had been contained.
Indeed, China had moved to lift some of its quarantine measures, with six provinces downgrading their threat level, albeit not at the virus's epicentre in the city of Wuhan - after authorities there backtracked on an earlier announcement.
According to Bloomberg, millions of Chinese firms were in financial straits following the containment measures put in place in China, with the risk that the negative impact from a wave of bankruptcies could cascade through the economy.
Somewhat ironically, the IFO institute's business confidence index for Germany edged up from a reading of 95.9 for January to 96.0 in February (consensus: 95.2), led by an improvement in a gauge for companies's expectations.
Claus Vistesen at Pantheon Macroeconomics said rising expectations were a bullish sign, even as he cautioned that it was especially difficult to interpret the data at the moment.
"News over the weekend that several towns in Northern Italy have been effectively shut down—and air and rail traffic suspended between Italy and Austria—seems to have been the straw that broke the camel's back," Vistesen said.
"In short, financial markets are now starting to price-in an increasingly nasty economic shock at the start of 2020."