Europe midday: Stocks track losses in oil amid China concerns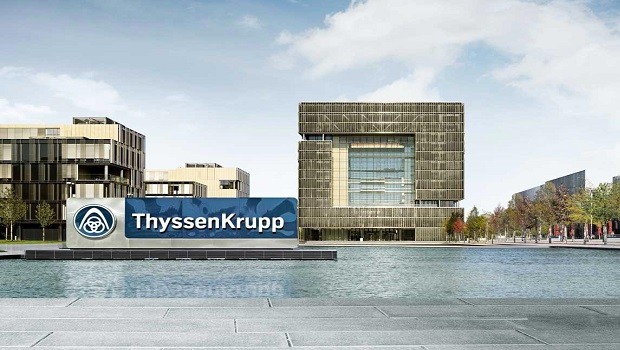 Stocks on the Continent are sporting significant losses come midday on the back of continued losses in the oil patch and, according to some market observers, reports that Beijing will set quotas for the country's lenders to lend to the private sector.
The US central bank's reiteration overnight that it would continue on a path of gradual interest rate hikes, while expected, was also said to be weighing on sentiment.
"European markets are following their Asian counterparts lower this morning, as a hawkish Fed quelled bullish sentiment seen throughout much of the week. The dollar has been the centre of much of the post-Fed price action, with recent declines in the greenback reversing overnight," said Chris Beauchamp at IG.
As of 1220 GMT, Milan's FTSE Mibtel was down by 1.41% or 274.40 points to 19,153.94, alongside a drop of 0.94% or 48.29 points to 5,082.98 for the Cac-40 and a drop of 0.64% or 73.97 points to 11,453.82 for the German Dax.
In parallel, front month Brent crude oil futures were dropping 1.378% to $69.69 a barrel on the ICE and threatening to lose a key near-term level of technical support at $70.76 per barrel.
That was reflected at the sector level, with the Stoxx 600's Oil&Gas sector sub-index trading down by 2.01% 329.75 and that for Basic Resources declining by 2.99% to 428.97.
As an aside, according to strategists at Bank of America-Merrill Lynch, the more than 500 investors and 200-plus corporates who took part at their conference in Beijing this week expected a trade deal with the US to materialise in the first quarter of 2019.
Nevertheless, the rally in Chinese bonds, the only major bond market that was doing so, might be signaling a "big" slowdown in the first quarter and a further depreciation in the Chinese yuan.
On the economic front meanwhile, the data was rather downbeat with INSEE reporting that French industrial production fell by 1.8% month-on-month in September (consensus: -0.3%), with a 2.1% drop in manufacturing output the main cause.
Over in the corporate space, shares of steel-maker Thyssen Krupp are trading down by 4.87% to €17.07 after the firm cut its outlook for profits, referencing the potential impact of an investigation into price fixing, weakness at its elevator unit and delays in shipments as a result of low water levels in the Rhine river.
Earlier in the session, Thyssen Krupp's stock had plumeted by as much as 12%.
Telecom Italia stock was also lower after the outfit dialed back on its plans to pare its debt pile and unveiled plans to write-down the value of its assets by roughly €2.0bn.