Europe midday: Stocks slip further as euro strengthens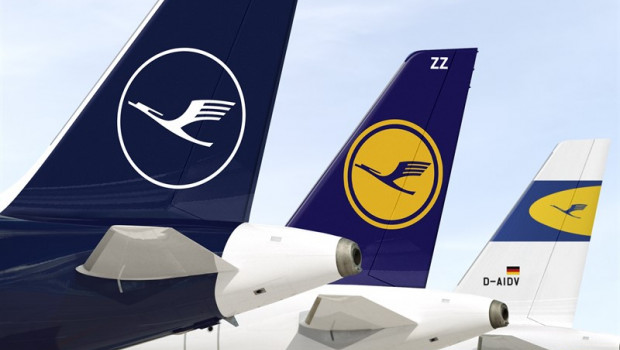 Europe's main stockmarkets were lower still come midday as the euro snapped higher even as traders moved to price-in the immediate disruption to business, particularly in the Travel & Leisure space, as the epicentre of the coronavirus jumped continents.
"Dealers are dreading a pandemic as they are afraid economic activity will be reduced as lockdowns will disrupt the business world," said David Madden, senior market analyst at CMC Markets UK.
"In London, it is a broad based sell-off as mining, energy, banking, consumer and travel stocks are all lower. The tourism sector has suffered greatly this week for fear that people's travel plans will be shelved."
Overnight, in its 37th situation update, the World Health Organisation said that the number of new Chinese cases slipped to 412, taking the total there to 78,191, while in the rest of the world the number of new cases increased by 459 - albeit to only 2,918.
As of 1251 GMT, the Stoxx 600 was down 2.82% to 393.26 on the back of a staggering 6.7% drop in a sector gauge for Travel & Leisure stocks.
In parallel, euro/dollar was jumping 0,73% to 1.0965.
Caught in the downdraft were the likes of TUI AG, IAG, Air France and Deutsche Lufthansa, with the latter suspending new hires and offering unpaid leave to staff in order to offset lower activity.
After a 7.0% drop, analysts at BofA Securities said that the Stoxx 600 was still 3% above their estimate of 'fair value' and that their revised projections implied just 4% upside potential for the benchmark.
In a separate research note, they marked down their forecast for global GDP growth in 2020 to 2.8%, which would be the slowest clip since 2009.
And in the background, Germany's health minister warned the country was at the start of an epidemic.
Stocks on Wall Street had finished on a mixed note on Wednesday night after authorities in California reported the first case of local transmission.
Furthermore, ahead of the opening bell on Wall Street, Microsoft was down 4% after warnings of a slower-than-expected return to normality in China.
Anheuser Busch-Inbev was another top faller on the Stoxx 600 after it told shareholders that the coronavirus had already cost it approximately $285m in lost revenues and another $170m in lower operating profits in China over the first two months of 2020.
Combined with difficult comparables in Brazil, Anheuser was expecting a first quarter fall in its EBITDA of 10%.
Somewhat paradoxically, the latest economic data out of the euro area was roughly in-line or better-than-expected.
The latest money supply figures released by the European Central Bank pointed to a quarter-on-quarter pace of growth of 0.3% once the coronavirus fears subsided, said Claus Vistesen at Pantheon Macroeoconomics.
And the European Commission's Eurozone economic sentiment index increased from a reading of 102.6 in January to 103.5 for February.
Commenting on the ESI, Vistesen told clients: "This is a solid headline, though it's hardly anything to cheer given the spread of Covid-19, which now threatens to shut down economic activity everywhere it turns up."