Europe midday: Stocks jump amid hopes for Coronavirus treatment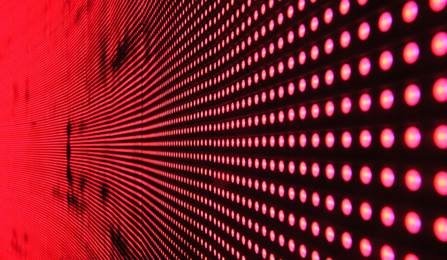 Stocks across the Continent were climbing sharply thanks to reports that researchers were making progress on developing various potential treatments for the new China coronavirus.
Professor Robin Shattock at Imperial College, London, reportedly said that a coronavirus vaccine might be rady for testing on animals during the following week.
A spokesman for the World Health Organisation in Geneva was clear however, telling Reuters "there are no known effective therapeutics".
Perhaps, but as David Madden at CMC Markets UK explained to clients: "Traders have latched onto the headlines and are buying into the market with the view the health crisis could be brought under control."
As of 1302 GMT, the pan-European Stoxx 600 was ahead by 1.3% at 423.90, whle German Dax was climbing 1.41% to 13,469.76 and France's Cac-40 was rising 1.0% to 5,994.24.
To take note of, in the background some market commentary was highlighting that the effectiveness of Chinese officials' measures to contain the coronavirus would be know in roughly two days, given the virus's 14-day incubation period and that the first reported case happened on 23 January.
Siemens Gamesa was among the top gainers on the Stoxx 600 after Germany's Siemens agreed to buy a roughly 8% stake from Spain's Iberdrola for approximately €1.1bn.
German chipmaker Infineon was also on the front foot, despite posting an approximately 7% decline in first quarter sales.
However, Infineon said that "demand for the latest generation of our silicon microphones is growing dynamically. We are also seeing signs of improvement in individual areas such as the server business."
Qiagen's shares were also moving higher after the genetic testing specialist beat analysts' expectations for its fourth quarter sales and profit.
The latest batch of economic data out in the single currency bloc was a bit mixed.
Retail sales volumes in the euro area fell far short of analysts' forecasts at the end of 2019, amid a big fall in Germany.
According to Eurostat, sales across the single currency bloc fell at a month-on-month pace of 1.6% (consensus: -0.5%) in December, pushing the year-on-year rate of growth down from 2.3% to 1.3%.
On a more upbeat note, final readings on IHS Markit's services and composite Purchasing Managers' Index both printed ahead of forecasts in January.
That prompted the survey compiler's chief business economist, Chris Williamson, to say that euro area manufacturing was showing "welcome" signs of stabilising following a heavy downturn in 2019 while growth in the services sector remained encouragingly "resilient", with the latter mainly due to strength in the labour market.