Europe midday: Stocks hold near lows as China growth concerns weigh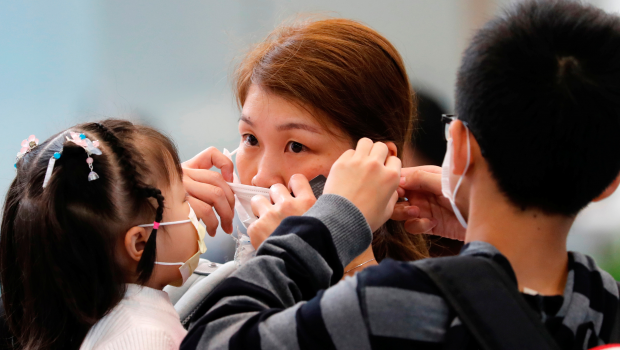 Stocks on the Continent remained lower in ealry afternoon trading on the back of worries that a new coronavirus in China might spread further, weighing on the Asian giant's economy.
Earlier, authorities in China decided to lockdown most transport in the cities of Wuhan and Huanggang, where the new sickness was concentrated in.
The concern was that the millions of Chinese moving around the country and the region ahead of the Lunar New Year might spread the virus further.
"With Wuhan and now Huanggang city on lockdown, the fear is that food and medical supplies will become thin and that we could see more travel bans throughout China," explained Oanda's Edward Moya.
"The Lunar New Year holiday, which is normally a boom for travel and casino companies, will be a bust this year. Singapore also announced their first case of the Wuhan virus this morning."
As of 1430 GMT, Germany's Dax was down by 0.74% to 13,416.40 and the French Cac-40 by 0.45% to 5,983.62.
Travel and Leisure stocks were particularly unwanted, with the Stoxx 600 sector gauge falling 1.29% and that for Oil&Gas by 0.99%.
Front month Brent crude oil futures were sliding alonside, retreating by 2.78% to $61.49 a barrel on the ICE.
But the harshest punishment was being meted out to Basic Resources firms, due to the near-term worries around Chinese growth, with the corresponding sector gauge 2.37% lower.
At the individual company level, Denmark's Novozymes was pacing gains on the Stoxx 600 after the enzyme maker's better-than-expected quarterly operating profits.
On the flip-side, German construction outfit Hochtief, which was owned by Spain's ACS, was the top faller on the Pan-European benchmark after its Australian subsidiary said it would book a writedown on its 45.0% stake in Dubai-based BIC Contracting.
Stock in German arquitecture software group Nemetschek Group was also unwanted after Baader Bank downgraded its recommendation from 'add' to 'reduce'.
As expected, the European Central Bank opted to keep all policy setting unchanged on Thursday and kicked-off its policy strategy review, which its President, Christine Lagarde, said might take a year to finish.
On a positive note, Lagarde said she had taken "some comfort" from recent contacts on trade between US President Donald Trump and European Commission chief Ursula Von der Leyen.
Still ahead, at 1500 GMT, the European Commission was due to release its consumer confidence index for the euro area referencing the month of January.