Europe midday: Start of US results season sees shares move into the green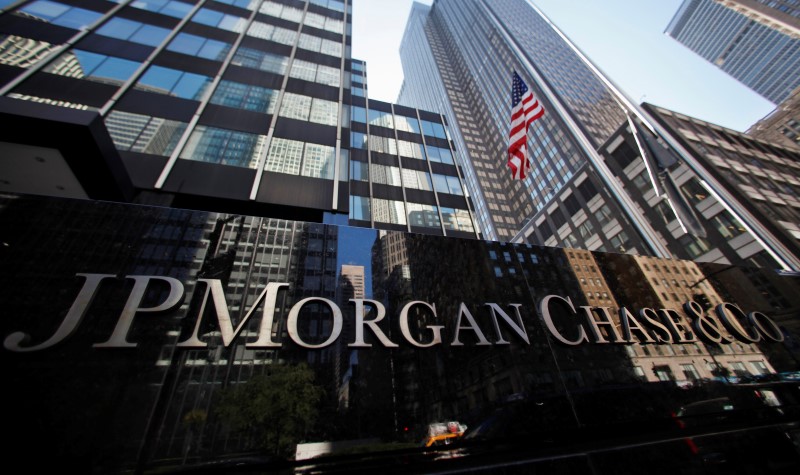 European stocks had moved slightly into the green come midday, helped by bumper fourth quarter numbers out of US financial heavyweight JP Morgan.
JP Morgan blew past analysts' forecasts for its fourth quarter revenues and profits thanks to a bumper turnout for its debt, currencies and commodities trading arm, with FICC revenues jumping by 86% over the three months ending on 31 December to reach $3.446bn.
Nonetheless, investor sentiment continued to be restrained ahead of a three day visit to the US by the European Union's trade commissioner, with some observers seeing room for heightened tensions.
In remarks to Bloomberg, Heather Conley, at the Center for Strategic and International Studies in Washington, said: "It just feels like we are now entering what I call the transatlantic trade and tariff tantrum. This is going to be a pretty intense period, I fear."
As of 1228 GMT, the benchmark Stoxx 600 was up by 0.10% to 418.80, alongside an advance of 0.08% for the German Dax to 13,461.78.
Also boosting the German equity benchmark was stronger-than-expected data out of China showing a 16.3% year-on-year rise in imports for last month (consensus: 9.6%), alongside a 7.6% increase in exports (consensus: 3.2%).
Out on the periphery however it was a different story, with Spain's Ibex 35 dipping 0.35% and trading at 9,510.7, although the FTSE Mibtel and the Cac-40 had since turned up.
To take note of perhaps, there was some negative 'market chatter' to be heard regarding the recent sharp run-up in share prices around the globe.
Investors were still waiting for the latest quarterly results from one of America's largest lenders, Citi.
Aluminium maker Norsk Hydro was one of the best performers on the Stoxx 600 following a price target upgrade out of analysts at Citi.
UK homebuilder Taylor Wimpey was also wanted following after guiding towards in-line full-year results thanks to the increased visibility in the wake of the latest elections.
Shares of chemicals maker Evonik were on the back foot after public sector foundation RAG let go of a 5.4% stake.
Ipsen shareholders meanwhile appeared unenthused by the French biotech's decision to name Steven Hildermann as its chief medical officer.
Pirelli blew a tire alongside after analysts at UBS cut their target for the shares from €6.2 to €5.5 and downgraded their recommendation from 'buy' to 'neutral'.
There were no first-tier economic data scheduled for release in the Eurozone on Tuesday.