Europe midday: Shares surge as Homeserve, Swedish Match fuel M&A sentiment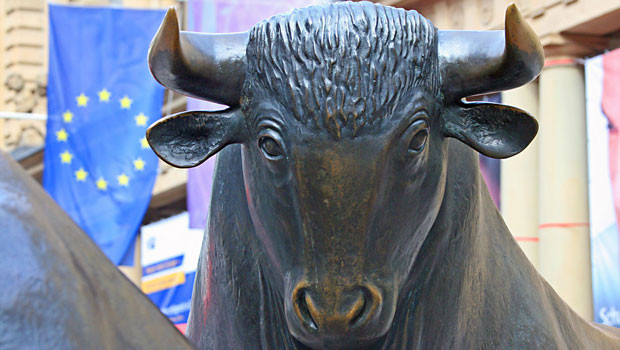 European shares surged on Wednesday and extended morning gains, despite record inflation data in Germany and investors nervously eyeing US prices data later in the day.
The pan-European Stoxx index was up 0.6% in early deals after mixed performances on Wall Street and in Asia.
Economists are expecting US inflation in April to be lower than the 8.5% year-on-year figure reported in March. Data is expected to show the US consumer price index falling to 0.2% in April from 1.2% in March.
Investors have been spooked by suggestions that central banks will have to me more aggressive with rate hikes in order to stymie rampant inflation.
German inflation hit a new record high in April as food and energy prices rose, according to figures released on Wednesday by Destatis.
Annual inflation grew to 7.4% from 7.3% in March, with higher food prices contributing the most to the increase.
In March, the biggest contributor had been energy prices. "What stands out in April 2022 is the above-average increases in food prices," Destatis said. "This is where the impact of the war in Ukraine is becoming more and more visible."
In equity news, shares in HomeServe shot higher on after a report that Canadian investment firm Brookfield Asset Management is nearing a takeover of the household repairs provider.
Shares in Swedish Match jumped 9.0% after Marlboro-maker Philip Morris International said it was making a recommended cash offer for the company of about 161.2 billion Swedish crowns ($16bn).
Shares in catering group Compass were also 9% higher as the company posted a jump in first-half operating profit and revenue, lifted its revenue guidance and announced the launch of a £500m share buyback as it hailed strong growth across all sectors.
French train maker Alstom rose after it reported better-than-expected annual operating profit.
Bayer fell after the Biden administration asked the US Supreme Court not to hear the German agriculture and pharmaceutical company's bid to dismiss claims by customers who contend that its Roundup weedkiller causes cancer.
Shares in German drug discovery and development company Evotec fell after the company posted lower adjusted first quarter core earnings.