Europe midday: Shares rebound on strong results, Entra bid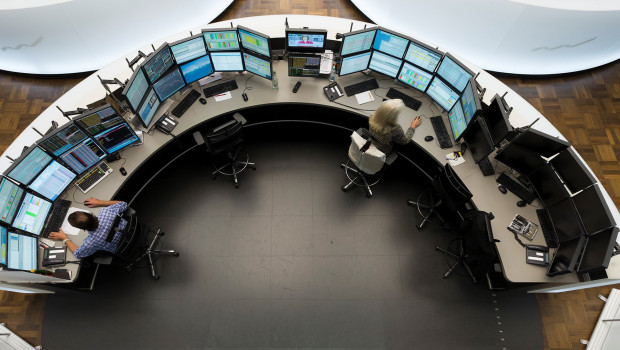 European stocks had rebounded by midday after a sluggish start on Wednesday as strong corporate updates and takeover activity boosted sentiment.
The pan-European Stoxx 600 index reversed early losses of 0.3% to be 0.5% higher, while the UK's FTSE was down 0.53% on weaker-than-expected GDP figures.
Official data revealed the UK economy grew a touch less than expected in August despite the easing of Covid measures.
The economy grew 0.4% in August following a 0.1% contraction in July - weaker than consensus expectations for a 0.5% increase and leaves GDP 0.8% below its pre-pandemic level in February 2020, according to figures released by the Office for National Statistics.
July's contraction was revised down from a previous estimate of 0.1% growth.
In equity news, shares in Norwegian property company Entra soared 11% to the top of the Stoxx after Swedish rival Balder said Tuesday it intends to submit a 24.5 billion kroner mandatory offer after building a 33.67% stake.
Under the Norwegian Securities Trading Act, it must make a mandatory offer to acquire all the shares it doesn't currently hold.
German business software group SAP shares rose after the company raised its full-year outlook for a third time following a strong quarterly showing as more customers shift their IT operations to the cloud.
Online food ordering and delivery service Just Eat Takeaway.com fell 3%, after its third-quarter orders fell short of analysts' estimates.
Man Group shares rose 8% after reporting that funds under management at the end of the third quarter were 3.1% higher compared with the prior three months, with positive momentum carrying over into the fourth quarter.
Shares in UK home builder Barratt rose 6.23% as it reported a strong start to its new fiscal year, with sales now higher than pre-pandemic levels.
THG, formerly The Hut Group, fell 5% after saying that it was not aware of any reason for the slump in its share price a day earlier after a capital markets day for analysts.
"Capital market days are meant to be informative events, helping analysts and investors better understand a business. In THG's situation it was eye-opening for the wrong reasons. It seems that attendees didn't get the level of information they wanted, and messages were quickly fed back to HQ to dump the stock," said Russ Mould, investment director at AJ Bell.
"Having joined the stock market with a lot of fanfare, the market now seems to be taking the view that THG was grossly overvalued and that breaking the business up creates more questions than answers."