Europe midday: Shares hold gains, Atos plunges as Airbus ends talks on Evidian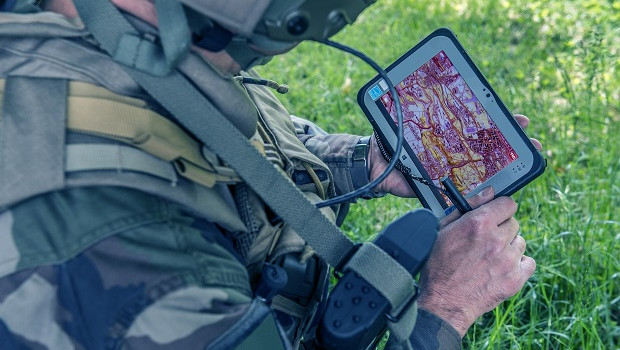 European shares extended gains on Wednesday as fears of a fully-blown banking crisis abated, although shares in Atos plunged 15% as Airbus said that it will no longer chase a minority stake in its Evidian business.
The pan-regional Stoxx 600 index was up 0.80% at 1030 GMT with all major bourses higher.
In economic news, German consumer sentiment is expected to improve in April, according to a survey released on Wednesday by market research group GfK.
GfK's forward-looking consumer sentiment index for April rose to -29.5 from a revised -30.6 in March, coming in a touch below consensus expectations of -29.2.
The headline expectations index fell to 3.7 from 6.0, while the income expectations index improved to -24.3 from -27.3. The propensity to buy index ticked up just a touch to -17.0 from -17.3.
Airbus said a 29.9% stake in the Evidian business, "does not meet the company's objectives in the current context and under the current structure".
French news agency BFM reported that Airbus wanted to renegotiate the price of Evidian on the basis that it did not to invest €1.2bn in Evidian without controlling it, citing unnamed people close to Airbus.
In other equity news, shares in shipping giant Maersk gained after the company said supply chain constraints after the Covid-19 pandemic had stabilised.
Shares in Infineon rose after the German chipmaker raised its outlook for both its financial second quarter and full-year 2023, citing resilience in its automotive and industrials divisions.
UK fashion retailer Next fell as it warned of higher costs for wages and energy would hit profit this year as it maintained a cautious outlook. Sector peers Marks & Spencer and Primark owner AB Foods fell on the news.
Tesco shares gained after Morgan Stanley raised the stock to 'overweight' from 'equal weight', increasing its price target to 296p from 263p
Eyes were also on UBS with news that the Swiss banking giant has rehired Sergio Ermotti as CEO to help steer its $3.2bn takeover of scandal-hit rival Credit Suisse.
Reporting by Frank Prenesti for Sharecast.com