Europe midday: Shares flat on eurozone PMIs, China-US tension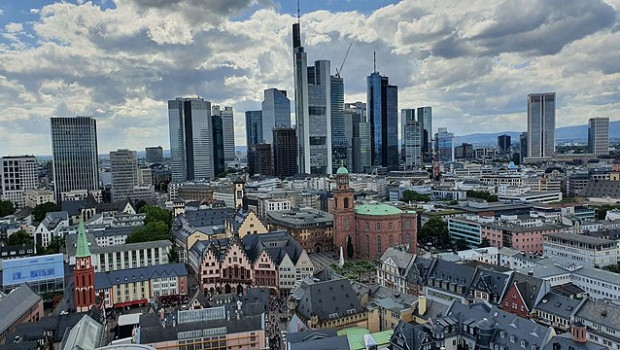 European shares were flat on Wednesday as investors fretted about the impact of US House Speaker Nancy Pelosi's visit to Taiwan and survey data showing eurozone manufacturing and services activity contracted last month.
The pan-regional Stoxx 600 index was up 0.6% after Asian stocks had fallen overnight over concerns about rising US-China tensions.
Investors were also digesting results of a survey that showed eurozone business activity contracted in July amid a downturn in the manufacturing sector and as service sector activity slowed.
The S&P Global eurozone PMI composite output index - which measures activity in both the manufacturing and services sectors - fell to 49.9 from 52.0 in June, coming in below the 50.0 mark that separates contraction from expansion and marking the first dip below since February 2021.
The manufacturing sector was a significant drag as production volumes fell at the fastest rate since May 2020. Meanwhile, services activity continued to rise overall, but growth slowed to its weakest since the Omicron-related disruption at the start of the year.
The final eurozone services business activity index declined to a six-month low of 51.2 in July from 53.0 in June.
Oil prices were lower ahead of a meeting of the OPEC+ group of producers.
Sophie Lund-Yates, analyst at Hargreaves Lansdown, said the meeting was expected to "bear little fruit when it comes to changing current output mandates".
"This feeds into anxieties about constrained supply which consumers and wholesalers are very well-versed in at this point," she said.
"The interesting flipside is that anxieties about a petering of demand seem to be winning in the battle of sentiment. Very real questions about the health of the global economy mean demand for oil and gas could be in for a contraction that's so sharp, the supply concerns are void."
"Continued volatility should be expected while these dual trains of thought continue, and consumers will welcome the reversal in prices to around $100 per barrel, against prices of around $124 as recently as March."
In equity news, shares in German carmaker BMW fell after warning of a highly volatile second half.
Cybersecurity firm Avast jumped 43% after the UK competition regulator provisionally cleared NortonLifeLock's $8.6bn takeover of the London-listed rival.
Coffee giant JDE Peet's jumped after reporting a 15.7% increase in first-half organic sales.
Shares in UK housebuilder Taylor Wimpey gained after the company said annual earnings would be at the top end of forecasts.
Lloyds of London insurer Hiscox fell after swinging to an interim loss despite a strong underwriting performance. In the six months to 30 June, the company swung to a pre-tax loss of $107.4m from a profit of $133.4m in the same period a year earlier.
Reporting by Frank Prenesti at Sharecast.com