Europe midday: Shares down as China weighs; THG tanks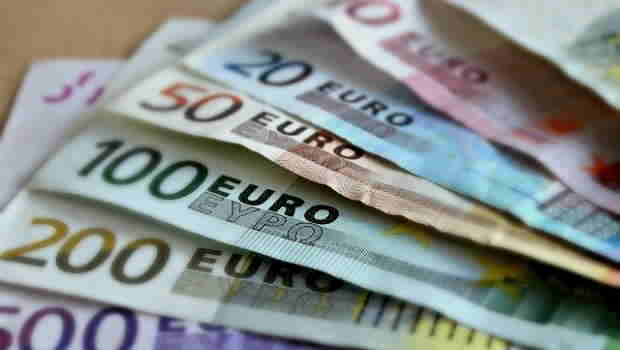 European shares were in the red on Tuesday as poor data from China hit sentiment, and stoked fears of an economic slowdown.
The pan-European STOXX 600 was down 0.10% at 1143 GMT, after hitting a nine-month high in the previous session. Germany's DAX was also lower despite signs that inflation was cooling.
Official data showed China's growth in 2022 slumped to one of its worst levels in nearly half a century as the fourth quarter was hammered by strict Covid-19 curbs and a property market slump. The news saw regionally-exposed financial firms such as HSBC and Prudential fall.
The economy grew by just 3% last year, official data showed, well below government targets and one of the slowest rates since the 1970s.
Beijing had been targeting GDP growth of around 5.5% for 2022, already a marked reduction on 2021, when the economy grew by 8.4%. Excluding 2020, when the economy was rocked by the first Covid-19 outbreak, it was the weakest growth since 1976.
China has been hit hard by Beijing's long-stand policy of zero-Covid. Stringent restrictions, including widespread rolling lockdowns and mandatory testing, affected both production and consumption for most of 2022.
In Germany's the inflation rate hit a four-month low of 8.6% in December driven by smaller increases in food and energy prices, partially offset by higher services and rent prices.
Consumer prices rose 9.6% year on year in harmonised terms, confirming preliminary data. This compared with an annual harmonised inflation rate of 11.3% in November and 11.6% in October.
"This echoes last week's inflation figures from France and Spain which together support the view that price levels across the euro zone may have peaked," said Interactive Investor analyst Victoria Scholar.
German Economy Minister Robert Habeck said he is aiming for inflation to fall below 5% by the end in the year and that he is optimistic about Germany's chances of avoiding a recession in an interview with Welt TV on Tuesday.
Habeck said getting inflation under 5% by the end of 2023 was "something to strive for and work towards," with the prerequisite being the right political decisions and lower energy prices. Over the year as a whole, the inflation rate would be "a bit higher," he added in the interview on the sidelines of the World Economic Forum in Davos, Switzerland.
Meanwhile in the UK, unemployment in the three months to November hit 3.7%, 0.2 percentage points higher than the prior quarter and 0.3 percentage points below pre-covid levels.
The country, which is being hit by a wave of strikes after more than a decade of poor wage growth, also saw pay increase at the fastest pace in more than two decades, but still fall by 2.6% because of soaring inflation.
In equity news, British online grocer Ocado slumped was down after sales fell short of expectations, while ecommerce group THG slumped almost 17% dropped on warning on profits and revenue.
Shares in Hays gained after the UK-listed recruitment agency reported a rise in its second-quarter net fees.
Reporting by Frank Prenesti for Sharecast.com