Europe midday: Shares continue to rally on Meggitt, Adidas news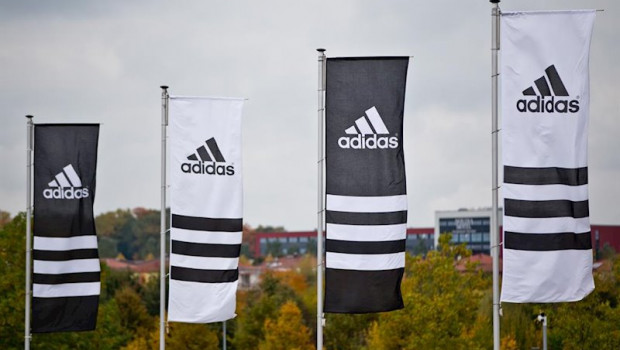 European shares nudged record levels on Friday, boosted by strong US markets, an upbeat outlook from sportswear maker Adidas and reports that UK aerospace engineer Meggitt could be a takeover target.
The pan-European Stoxx 600 index rose 0.36% to 443.31 points at 1023 GMT, briefly passing its April record high of 443.61 in early trades.
Wall Street stocks finished in positive territory, as the Dow Jones recorded a new record high as weekly jobless claims dropped sharply in the week ended May 1, with first-time claims hitting a new Covid-19-era low.
Initial claims came to 498,000 last week, according to the Labor Department, better than estimates for a reading of 527,000 and down from the previous week's print of 590,000, which was upwardly revised from the initially reported 553,000.
The German DAX rose 1.18%, also close to record highs boosted by Adidas and Siemens as it also raised its net income guidance for 2021.
Optimism was boosted further by official data that showed German companies increased exports for the eleventh month in a row in March, with growth coming in at 1.2%, twice the rate forecast by economists.
"European markets are looking to close out the week in positive fashion, with the FTSE 100 overcoming the 7100 mark for the first time in 14 months. US markets helped lay the ground for today's European gains, with a welcome decline in jobless claims helping to lift spirits ahead of today's jobs report," said IG analyst Joshua Mahony.
"Doubts over whether last month's payrolls figure of 916k was merely a temporary response to Joe Biden's $1.9 trillion stimulus package will be answered today, with markets looking for another lofty number. Rising ADP payrolls and continued declines in the jobless claims figure does provide the basis for a possible push towards the one-million mark for today's non-farm payroll number.
In equity news Meggitt shares surged almost 10% following a report that US-based Woodward could be looking to buy the London-listed aerospace engineer.
According to Dealreporter, Woodward is working with an investment bank as it considers potential deals and Meggitt is in the frame.
Shares in German sportswear company Adidas soared as the company raised its 2021 sales outlook, saying it expects strong demand for new products despite ongoing lockdowns in Europe, supply chain challenges and political tensions.
Adidas said it now expects sales to grow at a high-teens percentage rate in 2021, compared to the forecast it gave in March for growth of a mid to high teens rate, with a jump of around 50% expected in the second quarter.
French mall owner Klepierre fell after the company cut its 2021 cashflow forecast.
British Airways owner IAG was a touch weaker after it reported a first-quarter operating loss of €1.06bn and pulled full-year guidance as the Covid pandemic continued to batter the airline industry.