Europe midday: Markets flat ahead of ECB announcement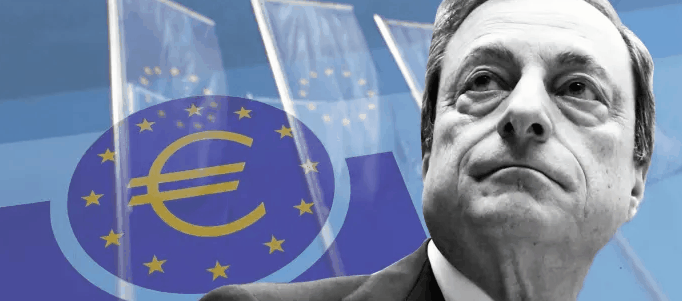 European stocks were flat by midday on Thursday, paring earlier gains as caution set in ahead of the latest policy announcement from the European Central Bank, with weak eurozone industrial production figures and a German recession warning denting the mood.
At 1210 BST, the pan-European Stoxx 600 index was flat at 389.61 as the French CAC 40 held steady at 5,616.03 and Germany's Dax rose by 0.1% to 12,375.54. Meanwhile, London's FTSE 100 remained even at 7,338.25.
Stocks had risen earlier as sentiment was lifted by US President Donald Trump's decision on Wednesday to delay a 5% tariff increase on $250bn worth of Chinese goods by two weeks. The move came after Beijing exempted 16 types of US imports from tariffs earlier in the day, suggesting that relations between the two superpowers are improving ahead of more trade talks next month.
Analysts from Rabobank said: "Although this week has brought indications of a softening in the stance of both the US and the Chinese governments on the trade front, clearly there is risk of disappointment with neither government having an incentive to back away from a tough stance. Overall we anticipate that tensions on some levels between the US and China are likely to linger."
However, indices pared their gains as the ECB rate announcement drew closer. The central bank is expected to announce an interest rate cut and stimulus package at 1245 BST, as it looks to underpin a weakened eurozone economy.
Craig Erlam, market analyst at Oanda, said: "I can't help but fear that investors have got a little ahead of themselves here. There are hawks on the board that have repeatedly questioned the need for stimulus and I question whether Draghi's penultimate meeting as President is appropriate for such a huge package.
"Draghi isn't shy of bold policy decisions though, as we've seen over the last eight years so who knows."
The mood soured somewhat after Munich-based think tank Ifo said Germany is heading for a recession as it predicted the economy will contract by 0.1% in the third quarter and trimmed its 2019 growth estimates from 0.6% to 0.5%.
Eurozone industrial production figures from Eurostat also weighed, showing a 0.4% drop on the month in July compared to a revised 1.4% drop in June, and missing expectations of a smaller 0.1% dip.
Among individual stocks, Polish fashion retailer LPP led Stoxx 600's risers, climbing by over 6% after it reported a jump in second-quarter net profit and revenue following e-commerce and store development success.
UK supermarket chain Morrisons was also on the way up after it extended its partnership with Amazon, paid a special dividend and achieved 5% growth in interim profits.
Anheuser-Busch InBev racked up gains following reports that it is looking to raise $5bn in an initial public offering for its Asian Budweiser Brewing Co. unit in Hong Kong.
On the downside, shares in French rail company Alstom slipped after telecoms group Bouygues sold a 13% stake in the group.