Europe midday: Stocks trim early losses, central banks in focus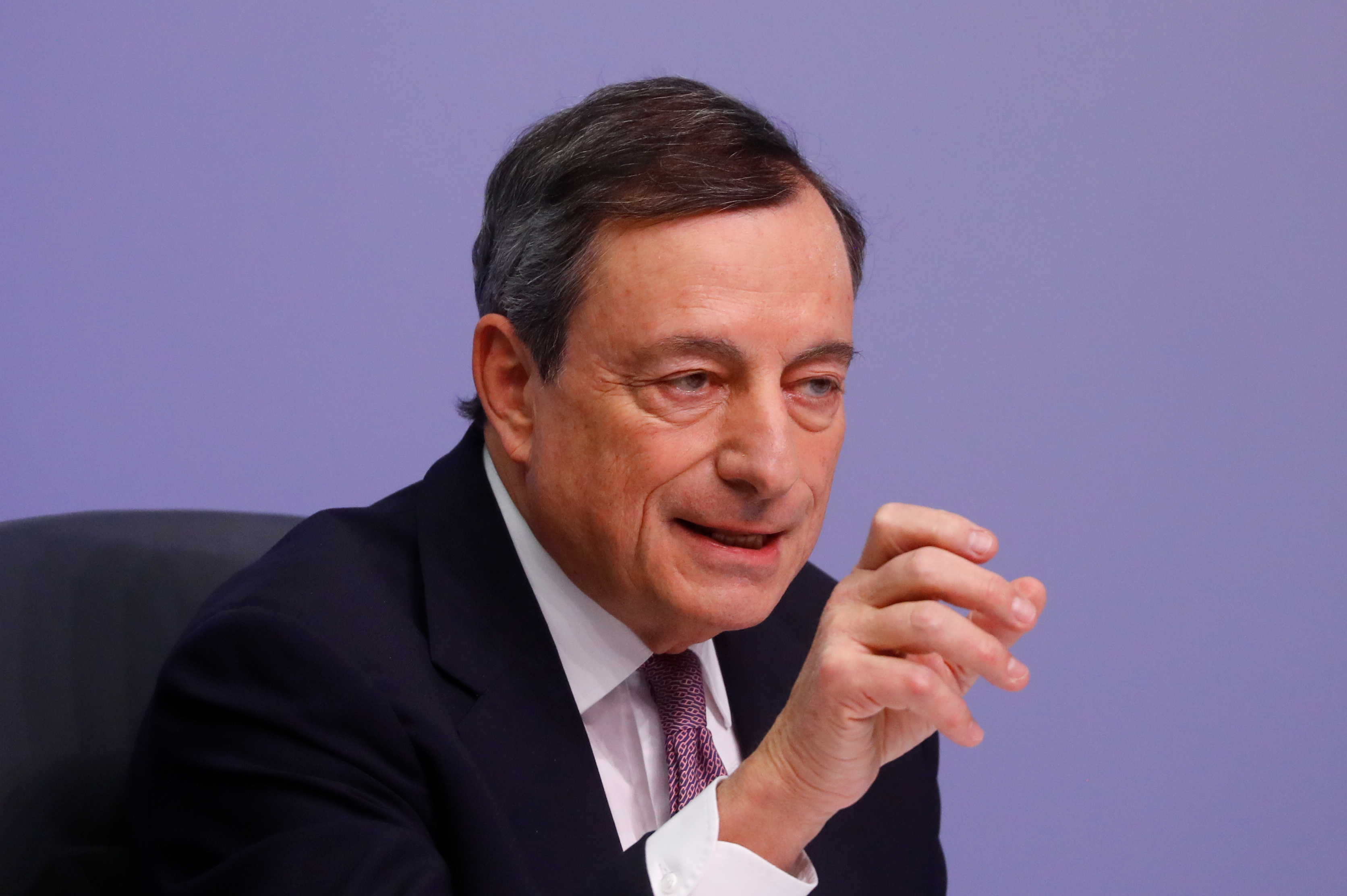 Stocks in Europe are little changed for the most part, paring early losses on the back of a 'dovish' set of European Central Bank meeting minutes.
Commenting on Thursday's price action, Chris Beauchamp at IG said: "European markets opened noticeably lower, but already the losses are being eroded, as the strong bullish momentum seem across markets over the past week is maintained.
"If the first five days of January are supposed to be a good guide for the rest of the year, then 2019 could be great for equities, but it is probably too early to break out the champagne."
As of 1308 GMT, the benchmark Stoxx 600 was dipping by 0.25% or 0.83 points to 346.88, while the Dax was off by 0.23% or 25.22 points at 10,866.77 and the Cac-40 by 0.62% or 29.64 points to 4,783.97.
In parallel, the yield on the benchmark 10-year German government bond was down by two basis points at 0.26% and euro/dollar was drifting lower by 0.17% to 1.15350.
Helping to buoy sentiment, the minutes of the ECB's last policy meeting revealed a 'dovish' bias.
"The risks surrounding the growth outlook could still be assessed as broadly balanced. However, the balance of risks was moving to the downside, owing to the persistent prominence of uncertainties related to geopolitical factors, the threat of protectionism, vulnerabilities in emerging markets and financial market volatility," the minutes read.
On a related note, reports indicated that economists at JP Morgan had pushed back their forecast for the first ECB rate hike from September 2019 to December.
Acting as a backdrop, factory gate price data released in China overnight had revealed a drop in producer price inflation from 2.5% for November to 0.9% in December - a two-year low.
That, some economists said, strengthened the argument for China's central bank "to do more".
In other economic news, industrial production in France surprised to the downside, with INSEE reporting a month-on-month fall of 1.3% (consensus: 0.4%).
Manufacturing output was especially weak, dropping by 1.4%.
Meanwhile, in Italy, ISTAT reported a 0.7% month-on-month and 1.6% year-on-year increase in the retail sales for the month of November, which followed a 1.5% rise in the month before.
Still ahead for later in the day was a raft of Fed speakers.