Europe close: Stocks rise on positive data in Germany and France, Italian shares lag behind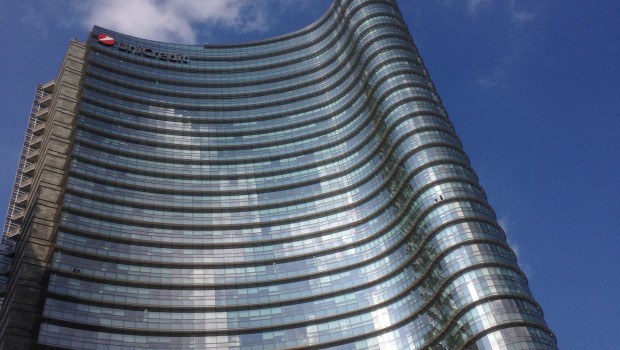 Stocks on the Continent continued pushing forward going into the Easter break, as survey readings for France and Germany printed ahead of economists' forecasts, although data for the euro area as a whole were termed "disappointing" by some economists.
And some analysts also eyed the opportunity for further policy stimulus on the back of the same figures.
"While eurozone PMIs have not been as bad as feared, the euro has still dropped sharply, as traders weighed the prospect of looser monetary policy as the ECB looks to kickstart euro-area growth," said IG's Chris Beauchamp.
By the end of trading, the benchmark Stoxx 600 had added 0.22% to 390.6, alongside a jump of 0.57% to 12,222.39 for the German Dax and a rise of 0.31% to 5,580.38 on the Cac-40.
In parallel, euro/dollar was down by 0.47% at 1.12420, with front month crude oil futures little changed, trading up by 0.05% to $71.66 a barrel on the ICE.
Risk appetite was also boosted by a better-than-expected reading on monthly retail sales in the US which reportedly led economists at Goldman Sachs to lift their projection for first quarter GDP in the States from 2.1% to 2.4%.
The FTSE Mibtel meanwhile had drifted lower by 0.20% to 21,956.59, weighed down by cautious comments out of analysts at JP Morgan on the outlook for Italian lenders.
In a research note sent to clients, they said that the outlook for weaker interest rates, as well as sovereign and provisioning risks were not fully priced-in, although they retained an 'overweight' recommendation for shares of Unicredit Group.
"Rates outlook is not fully priced in post the material 3m Euribor curve flattening, we see risks to Italian spreads in H2 19 given the challenges on fiscal strategy and 2020 budget, provisioning risk is also underestimated given the weakening macro," they said.
On the economic side of things meanwhile, IHS Markit's so-called 'composite' output gauge for the single currency bloc's manufacturing and services sectors slipped back to a three-month low of 51.3 in April, down from a reading of 51.6 for March (consensus: 51.8).
This time around however, weakness was centred on services, with the same survey compiler's Purchasing Managers Index for the sector dropping from a reading of 53.3 to 52.5 (consensus: 53.1).
Nevertheless, the composite output index for Germany printed at 52.1, which was up from a reading of 51.4 in the month before and ahead of the 51.7 penciled-in by analysts.
The composite PMI for France also improved more quickly than expected, rising from 48.9 to 50.0 (consensus: 49.7).
Commenting on the latest euro area PMIs, IHS Markit's Chris Williamson said: The data add to worries that the economy has failed to rebound with any conviction from one-off factors that dampened activity late last year, and continues to show only very modest growth in the face of headwinds from slower global demand growth and subdued economic sentiment."