Europe close: Travel and leisure stocks pace gains as governments lift restrictions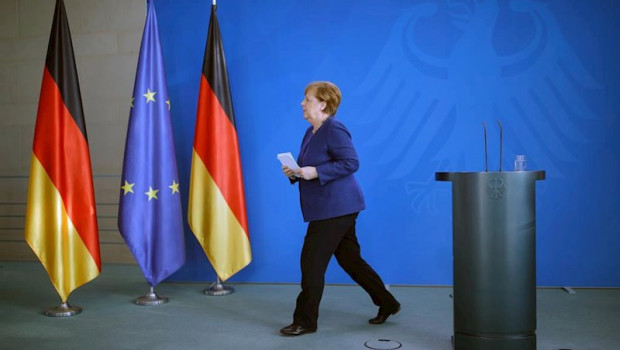 Stocks in Europe finished higher amid a rally in travel stocks following news of plans to ease travel restrictions across the Continent.
Investors also appeared to take a glass 'half full' approach to the latest news around efforts to develop a vaccine for the novel coronavirus.
In the background, shares of Novavax bounded leaped 8%, having already multiplied their value nearly tenfold year-to-date, after the US biotechnology outfit said it had begun human trials of its vaccine candidate with a first reading possible in July.
"It's been another decent day for European stock markets, with a second day of gains, propelling the DAX to its highest levels since early March, while the FTSE100 has underperformed, probably as a result of the strength of the pound, on the back of a move to a two-week high against the US dollar," said CMC Markets UK's chief market analyst, Michael Hewson.
By the end of trading, the benchmark Stoxx 600 1.08% higher to 348.92 alongside a 1.0% advance for the German Dax to 11,504.65, while the FTSE Mibtel was ahead by 1.5% to 17,860.46.
Travel& Leisure issues were easily the best performing group on the pan-European Stoxx 600, ending the day up 6.94%, followed by a 5.36% gain for lenders' shares.
Over the weekend, the Spanish government announced that 14-day quarantines for visitors to the country would cease at the start of July, boosting shares in the likes of IAG and Easyjet.
TUI AG was another top gainer following reports that Berlin was set to cancel travel warnings.
Lufthansa meanwhile added 5% to the previous session's gains on the back of reports of a €9bn rescue package for the carrier.
The latest batch of economic data was positive on the whole.
Consultancy GfK's consumer confidence index for Germany improved marginally from a reading of -23.1 for May to -18.9 in June (consensus: -18.0).
Nevertheless, some economists said the details were stronger, pointing to a solid foundation for consumption to bounce back during the third quarter, despite workers' caution in the wake of reduced working hours.
The day before, the closely-followed IFO institute's German business confidence index rose from April's level of 74.2 points to 79.5 in May (consensus: 78.3).
To take note of, investors were also anticipating further details on a proposed €500bn euro area-wide reconstruction fund expected the next day.
On the coronavirus front, on Sunday the number of new Covid-19 cases in Spain fell to 130.