Europe close: Tech shares sell-off as bond yields climb going into quarter's end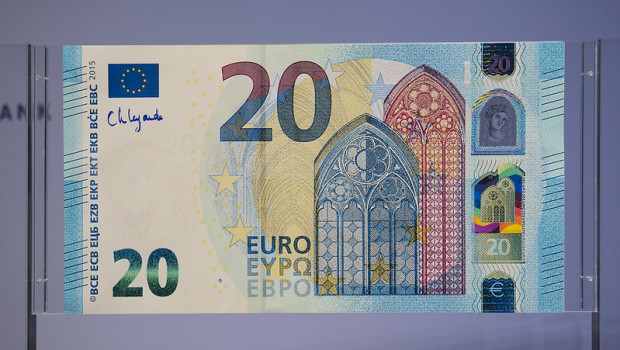 European shares slumped on Tuesday as worries over rising government bond yields and an economic slowdown in China hit investor sentiment.
"As yesterday, it is the highly-valued growth stocks that have taken the brunt of the selling, as investors fret that a lower growth, tighter policy environment will hurt these previous star performers, but overall there are few safe havens in stock markets this afternoon," said IG chief market analyst Chris Beauchamp.
"[...] Undoubtedly, some of the fabled month/quarter-end movements have a part to play here, fund managers being keen to book some profits as Q3 draws to a close. This suggests we have some more volatility to come over the rest of the week."
The pan-European Stoxx 600 index fell 2.18% to 452.35, alongside a 2.09% decline for Germany's Dax to 15,248.56 and a 2.59% drop to 8,769.4. for Spain's Ibex 35.
In parallel, the yield on the benchmark 10-year German Bund was up two basis points to -0.20% while at one point during the session the yield on 10-year Gilts surpassed 1.0% - for the first time since March 2020.
The night before, Bank of England Governor, Andrew Bailey, had reportedly hinted that interest rates could start rising before year-end.
Predictably, it was technology stocks that fared worst, with the corresponding Stoxx 600 sector gauge slumping 4.79% to 757.94.
Markets were also rattled by data showing profit growth at China's industrial firms slowed for a sixth month in August. A power crunch in some parts of the country has shut down factories and left some households without electricity under an effort to meet official energy use targets.
Investors are worried that could exacerbate the global supply chain bottleneck throughout Asia ahead of the critical Christmas shopping period.
The rally in Brent crude futures above $80 per barrel continued during the early part of the session, supporting energy stocks such as Shell, Total and ENI.
However, by the end of the session oil futures had reversed course to trade down 0.91% to $78.81 a barrel on the ICE.
Shares in UK engineering group Smiths edged up 0.11% as the company reported a return to revenue revenue growth and an increased final dividend as markets recovered from the Covid-19 crisis.
Swiss computer peripherals maker Logitech slumped 7.25% as Morgan Stanley downgraded the stock to 'underweight'.
Dutch semiconductor supplier ASM International fell despite raising its third-quarter order intake guidance.