Europe close: Strong US jobs and wage data trips up bulls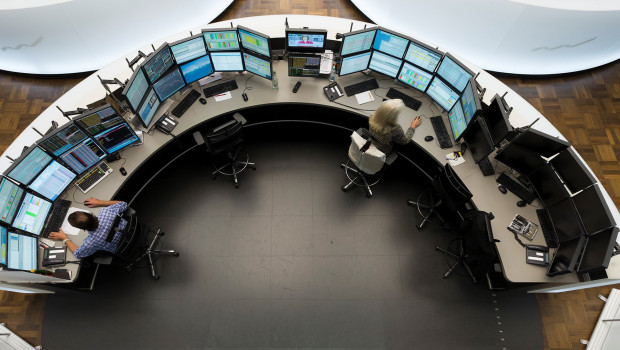 European markets finished on a slightly mixed note, tripped up by the release of a stronger-than-expected November US jobs report, especially as regards wage growth.
But analysts in the City were nevertheless in a constructive mood.
"It is too early to write off hopes of a bounce in December however;" said IG chief market analyst Chris Beauchamp.
"Traditionally, the real gains don't come until the second half of the month, which leaves room for some consolidation in stocks to digest the gains made this week.
"After such a tough year, it might seem foolish to hope for a bounce, but the year-end rally remains a reliable feature most of the time, even if what happens beyond 31 December is a return to 2022's selling."
The pan-European Stoxx 600 index drifted lower by 0.15% to 443.29, having been down 0.43% in early morning trade.
In parallel, the Dax added 0.27% to 14,529.39, but the rest of the Continent's major bourses were in the red.
Oil traded slightly lower ahead of a meeting of the OPEC+ meeting on Sunday.
Oil producing nations last month cut daily oil production in an effort to boost prices. Meanwhile on Friday the European Union reportedly agreed to a $60 price cap on Russian oil with an adjustment mechanism to keep it 5% below the oil price.
"This week oil has been staging gains amid optimism towards the potential loosening of Covid restrictions in China and the opening up of its economy at last, which could potentially unleash demand for crude oil from the world's second largest economy," said Victoria Scholar, head of investment at Interactive Investor.
"After a surge in oil prices in the first quarter following Russia's invasion of Ukraine, brent crude has been slowly pushing lower since March. However, this week has reinvigorated the crude bulls."
Yet BP and Shell fell ahead of the talks.
In economic news, Germany recorded a fall in both exports and imports in October, official data leading to a larger-than-expected trade surplus.
According to Destatis, the Federal Statistical Office, exports eased by a larger-than-forecast 0.6% month-on-month, to €133.5bn, while imports also fell by more than expected, down 3.7% at €126.6bn.
Exports to the European Union fell by 2.4%, while imports from the bloc were down 3.0%. Outside of Europe, exports increased 1.6% while imports fell 4.3%.
As a result, the trade surplus - a country's balance of exported and imported goods - declined to €5.3bn from €12.5bn a year earlier.
On the corporate front, Swedish investment company Kinnevik fell more than 7% after an analyst downgrade.