Europe close: Stocks stay above the water to end week in the green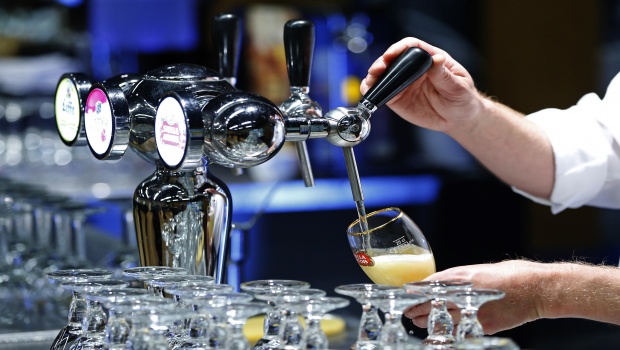 European shares were just above the waterline as they closed on Friday, with a boost from stronger sessions in the US and Asia and renewed hopes of more monetary easing from the US Federal Reserve managing to keep things chugging.
The pan-European Stoxx 600 was up 0.12% at 387.25 at the end of the day.
Frankfurt's DAX was up 0.26% at 12,260.07, while the CAC 40 in Paris was 0.03% higher at 5,552.34 and the IBEX 35 in Madrid fell 0.6% to 9,170.50.
The FTSE MIB in Italy lost 2.03% to 21,641.46, while closer to home, the FTSE 100 rose 0.21% to 7,508.70.
Investors had taken heart initially from New York Fed President John Williams that policymakers needed to tackle too-low inflation early with extra stimulus rather than "wait for disaster to unfold".
Williams was talking as the Federal Open Market Committee was expected to cut its benchmark interest rate during the July 30-31 meeting.
A Fed spokesperson quickly clarified Williams' comments, although these seemed to take some time to be processed by investors and traders.
"This was an academic speech on 20 years of research. It was not about potential policy actions at the upcoming FOMC meeting," the spokesman said.
In corporate news, shares in brewer Anheuser-Busch InBev rose 5.54% after the Budweiser maker agreed to sell its Australian operations to Japan's Asahi for £9bn.
The deal gives Asahi a big presence in Australia as part of its strategy to become a global company and marks a shift for AB InBev, the world's biggest brewer, in Asia.
The Belgian brewer scrapped a planned flotation of its business in the region on 11 July when investors refused to meet its valuation.
That share offer was meant to raise up to $9.8bn (£7.8bn) to reduce AB InBev's debt of more than $100bn.
Most of the proceeds from the sale to Asahi would be used to pay off debt.
Shares in package holiday company TUI were up 5.28% on the continent, despite it coming second last in a customer service survey by consumer magazine Which?
Acacia Mining shares surged 19.29% as it agreed to be bought by Barrick Gold in a deal that values the UK gold miner at about £951m and concludes two months of fractious talks between the companies.
Publicis shares were down 6.49% as after the advertising group on Thursday cut 2019 growth guidance after a weaker-than-expected second quarter performance.
Rival WPP was 2.24% weaker in London.