Europe close: Stocks start the week on a positive note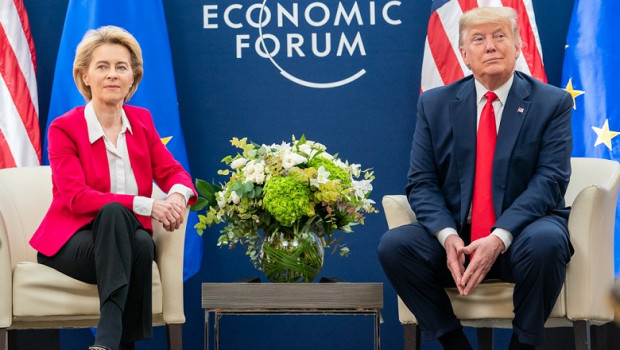 Stocks on the Continent finished mostly higher at the start of the week, helped by news of slower rates of increase in the number of fatalities and infections in Italy and Spain and a positive start to the trading day on Wall Street.
That was despite a big downdraft in crude oil futures after the White House announced its decision to extend social distancing measures until 30 April and a still quite wary analyst community.
On the flip-side, over the weekend, European Commission chief, Ursula Von der Leyen, said that all options remained open when it came to possible further economic relief measures, in reference to the ongoing debate over whether or not to issue reconstruction bonds backed by all countries.
Against that backdrop, by the end of trading, the benchmark Stoxx 600 was up by 1.28% at 314.88, alongside a 1.90% rise for the German Dax to 9,815.97, while the French Cac-40 was up 0.62% to 4,378.51.
Spain's Ibex 35 was the laggard after Madrid announced a shift to a complete lockdown across the country until 11 April, bar essential activities, while in Rome health authorities were mulling extending the lockdown for several months.
In parallel, front month Brent crude oil futures slid 10.7% to $22.53 a barrel on ICE.
To take note of, strategists at JP Morgan said on Monday that the worst was probably now past for risk assets, although for global equities the risks remained skewed to the downside.
In economic news, the European Commission's services sector confidence index fell from a reading of 10.6 in February to -1.6 for March.
Significantly, the Commission cautioned that the survey readings might be less accurate than in the past due to the Covid-19 pandemic, although the "vast" majority of responses were collected before strict containment measures had gone into effect.