Europe close: Stocks slip as Riksbank delivers hawkish surprise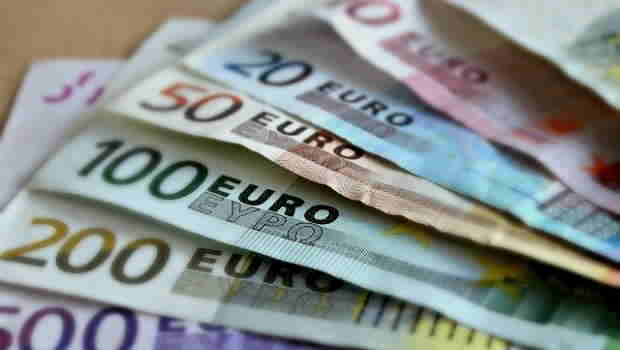 European shares fell as Sweden lifted rates by 100 basis points, surprising financial markets and sparking concern over the risk for more aggressive interest rate rises elsewhere, even as the latest geopolitical news from Ukraine appeared to take a turn for the worse.
"The prospect of hefty rate hikes and hawkish rhetoric from the FOMC (Wednesday) and Bank of England (Thursday) gives little room for optimism, with the Swedish central bank leading the way after raising rates by a full percentage point today," said Josh Mahony, senior market analyst at IG.
"Instead, traders have reverted to type, with stocks heading lower as the dollar comes into prominence once again."
The pan-European Stoxx 600 was down 1.09% to 403.42 after rising almost 1% in early deals.
All major bourses were in the red by a similar amount although Milan's FTSE Mib erased 1.66% to 21,773.75.
Traders were expecting the US central bank to lift rates by 75 basis points for the third time in a row on Wednesday, as the Federal Reserve sought to stymie soaring inflation.
The Norwegian and Swiss central banks were expected to announce their own hikes on Thursday, alongside the BoE, while the Bank of Japan was expected to stay put.
Sweden's central bank upped interest rates on Tuesday, even as it warned that further increases were likely.
The executive board of the Riksbank increased the cost of borrowing by 100 basis points, to 1.75% (consensus: 1.5%), after inflation exceeded its last forecast.
Bond yields were on the rise on the back of hawkish central bank policy expectations, with the yield on the one-year German bund 12 basis points higher to 1.417% and those on similarly-dated UK and Italian government debt up by one and three basis points to 3.116% and 2.217%, respectively.
The latest news out of Ukraine was a further drag on investor sentiment.
Russia's benchmark RTS index dropped 5.83% to 1,017.01 amid news that the four Ukrainian regions under Moscow's control had accelerated their plans for referendums on whether to join Russia.
In turn, that stoked concern among City analysts that such a move would only make it that much more difficult to reach any sort of negotiated settlement.
Earlier, Turkish President, Recep Tayyip Erdogan, had told US broadcaster PBS that the Russian President was willing to end the war "as soon as possible" and a that a "significant step" would be made.
"That was my impression, because the way things are going right now are quite problematic," Erdogan said, according to the BBC.
In equity news, shares in Swiss biotech supplier Bachem Holding jumped 14% after the company signed two new peptide contracts.
Holiday giant TUI rose as it said winter bookings were at 78% of pre-Covid pandemic levels, and that it still expects to swing to a profit this year. British Airways and Iberia parent IAG and budget airlines Wizz and easyJet all flew higher on the news.
Shares in UK media group Future plunged almost 18% after chief executive Zillah Byng-Thorne "informally indicated" that she would like to step down by the end of next year.