Europe close: Stocks slip amid US debt ceiling concerns, Technology a bright spot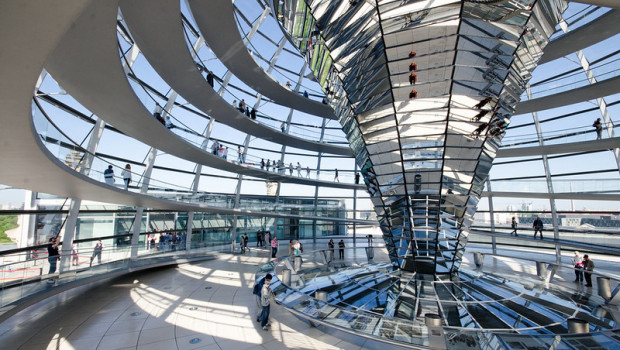 European shares slipped a bit on Thursday with gains in the technology space managing to lift them off their lows of the session, despite the US debt ceiling impasse.
Investors were also digesting news that Germany entered a technical recession during the first quarter.
The pan-regional Stoxx 600 edged down by 0.32% to 456.18.
Germany's DAX was slightly lower alongside, drifting lower by 0.31% to 15,793.80.
Spain's Ibex 35 meanwhile slipped 0.52% to 9,116.10, after the country's ministry of finance revised a reading for first quarter GDP to -0.3% quarter-on-quarter versus a prior estimate of 0%.
That followed a contraction of 0.5% during the previous quarter, landing Europe's largest economy in a technical recession over winter.
"The reluctance of households to buy was apparent in a variety of areas," the German statistics office said, with consumers spending less on food and beverages, clothing and footwear, and furnishings.
In the US, the talks on agreeing a debt ceiling dragged on, with Republicans trying to extract work requirements for some federal aid programmes and spending cuts for the following year from the Biden administration in return for a deal that would stop a default.
"Rating agency Fitch has placed the US AAA rating on negative watch, citing concerns about the looming US debt ceiling deadline. In 2011, S&P cut the US rating to AA-plus, which triggered a major market sell-off," Interactive Investor analyst Victoria Scholar pointed out.
In equity news, Johnson Matthey fell 3% as lower metals prices and inflation hit annual profits.
European chipmakers gained after the world's most valuable manufacturer in the sector, Nvidia Corp., forecast quarterly revenue more than 50% above Wall Street estimates, and said it was increasing supply to meet surging demand for its artificial-intelligence chips
Shares of BE Semiconductor, ASM International and ASML Holdings all surged on the news.
The Stoxx 600 sector index for Technology stocks jumped 1.81% to 694.26.