Europe close: Stocks slip after 'hawkish' Fedspeak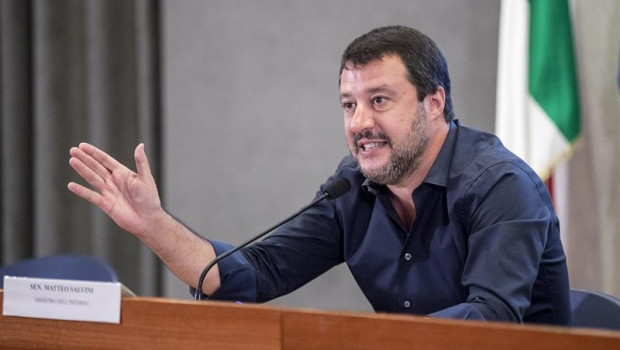 Stocks on the Continent slipped into the red near the end of the session after two top US central bank officials signalled that they did not support further interest rate cuts.
The heads of the Federal Reserve banks of Kansas City and Philadelphia, Esther George and Patrick Harker, made their remarks ahead of an eagerly awaited speech from their chairman, Jerome Powell, scheduled for the day afterwards.
Powell was widely expected to leave the door open to another cut come September and some analysts were even hoping that he might signal a larger reduction, although few were expecting it to actually materialise.
Against that backdrop, by the end of trading, the benchmark Stoxx 600 had fallen by 0.40% to 374.29, alongside a drop of 0.47% for Germany's Dax to 11,747.0 while the FTSE Mibtel was down by 0.14% at 20,816.99.
Equities in the US had bounced back on Wednesday evening despite the release of a set of Fed meeting minutes that some City-based analysts said little support for further interest rate cuts.
And according to Philip Marey at Rabobank, the minutes showed: "that most in the Committee share Chairman Powell's delusion that the Fed is making mid-cycle adjustments to monetary policy."
And overnight, China's Commerce Ministry said Beijing would be left with no choice but to put in place countermeasures if the US chose to follow through with its wrong actions, in an apparent reference to the new US trade tariffs that were set to go into effect on 1 September.
The US dollar appreciated by 0.34% to 7.0866 versus the Chinese yuan.
Yet the economic gods smiled on the euro area on Thursday as IHS Markit reported a better than expected reading of 51.8 on its composite output index for August (consensus: 51.5).
Nonetheless, as the survey compiler's chief business economist, Chris Williamson, pointed out, the relatively "bright spot" that was France was offset by the biggest drop for six years in new orders in Germany.
"The risk remains, therefore, that the euro area's largest economy will have fallen into technical recession in the third quarter," he said.
Meanwhile, in Italy, after meeting with the country's President, Sergio Mattarella, the Democratic party's leadership signalled that it was willing to ink a coalition deal with the Five Star movement, albeit subject to certain conditions, including a commitment to remaining in the euro.
For its part, the Five Star's leader, Luigio Di Maio, said his party would "not let the ship sink" but according to Ansa declined to answer when asked if he was referring to a possible new coalition with the PD.
And Di Maio reportedly presented Mattarella with a list of 10 policy pledges which he said were a priority for Italians.