Europe close: Stocks slightly weaker amid ongoing Covid concerns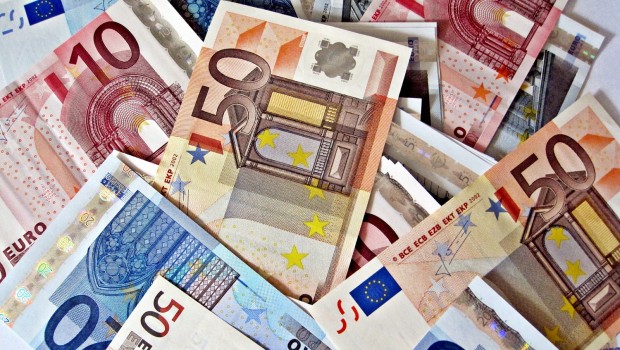 European stocks finished marginally weaker on Thursday, as Covid-19 worries and the US Thanksgiving holiday subdued sentiment.
The pan-European Stoxx 600 was down 0.03% at 391.99, having seen gains over the previous four sessions.
In Germany, the DAX was off 0.02% at 13,286.57, while the CAC 40 in Paris lost 0.08% to 5,566.79.
Losses were more pronounced in London, where the FTSE 100 was 0.44% weaker at 6,362.93, and the FTSE 250 slid 0.88% to 19,396.34.
The common currency was in a mixed state, last strengthening 0.17% on the pound to 89.16p, but falling 0.05% against the dollar to $1.1911.
US markets were now closed for the Thanksgiving holiday, with volumes and activity expected to be more subdued as a result.
"In the absence of a cheery US disposition, we have seen European markets flounder somewhat as ongoing questions over the forthcoming economic difficulties overshadowed optimism over future recovery prospects," said IG senior market analyst Joshua Mahony.
"The outperformance in the more internationally focused FTSE 100 over the FTSE 250 highlights growing fears over the direction of travel for the UK economy."
Mahony said weakness across banking and airline stocks highlighted the fear that the UK would continue to struggle in its bid to get back to normality, despite the recent vaccine optimism that had permeated through markets.
"Undoubtedly value stocks have plenty of upside to come, yet we could be at a point where investors will be left wondering just how long they have to wait until they can judge that actual recovery for themselves."
German Chancellor Angela Merkel on Wednesday said restrictive measures imposed early this month to stymie a second coronavirus wave until at least December 20.
In the UK, Health Secretary Matt Hancock spent the afternoon setting out plans in the Commons for the new tier system of coronavirus restrictions in England, with most of the nation placed in the two toughest tiers from next Wednesday, and London placed in tier two.
In equity markets, Repsol shares fell 3.48% as the Spanish energy company announced a €18.3bn four-year investment from 2021 to accelerate growth of low-carbon projects, become sustainable and boost shareholder return.
Bodycote was 5.41% weaker after announcing another restructuring and saying it expects the civil aerospace market to remain near the current low levels for at least the next 18 months.
Entra shares were ahead 3.88% as Swedish real estate company Castellum launched a NOR 30.8bn cash and shares takeover bid for the Norwegian peer, beating a rival offer from Sweden's SBB.
The company - Norway's biggest listed real estate outfit - had rejected Castellum's initial approach on Wednesday, saying it wanted to remain independent. It has now said it would evaluate the new bid.
Soft drinks maker Britvic was in the black by 1.36% after it reported a small rise in full-year pre-tax profit as lower costs helped to offset a revenue decline, as its out-of-home segment was dented by the Covid-19 crisis.