Europe close: Stocks skid as EU leaders squabble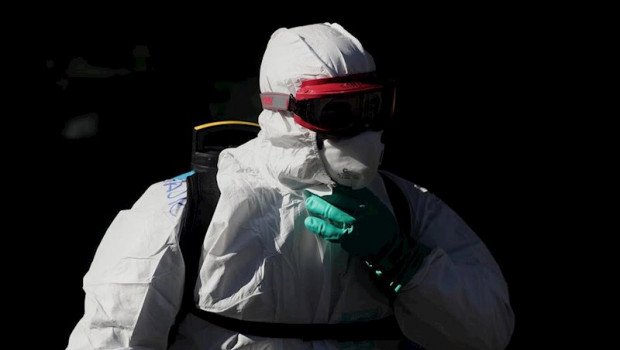 Stocks on the Continent finished sharply lower as a falling out between European Union leaders over whether to issue common debt in order to raise funds to see through the Covid-19 pandemic sapped dragged on investor confidence.
Also weighing on sentiment was news that the number of coronavirus infections in the US, at 82,404, had surpassed China, while in Italy the number of fatalities hit a daily record and in Spain authorities were increasingly frustrated by the toll on healthcare workers.
In the background meanwhile, World Health Organisation chief, Tedros Adhanom Ghebreyesus, issued a clear warning to G-20 country leaders overnight that shutdowns were necessary but so too was more testing and tracing of cases in order to combat the pandemic.
"The price we end up paying depends on the choices we make now. The actions we take now will have consequences for decades to come," he said.
"Fight like your lives depend on it. Because they do."
By the end of trading, the pan-European Stoxx 600 had lost 3.77% to trade at 309.27, while the German Dax had fallen 3.95% at 9,605.77, alongside a 3.71% fall on the FTSE Mibtel to 16,725.04.
On a more positive note, the US and China had reportedly agreed to park their differences and to focus on combating the epidemic.
And analysts at Bank of America believed the current bear market rally for stocks in the States had further to run, thanks to the prompt action taken by economic authorities, with the key now whether a repeat of something akin to the 2008 crisis, when the bankruptcy of Lehman Brothers sent the global financial system into meltdown, could be avoided.
"Big difference in this crash is policy panic before not after credit event; if Fed bazooka short-circuits a systemic bankruptcy combo of max bearish positioning + max policy stimulus = big rally in credit & stock markets," they said in a research report sent to clients.
In the background, multiple media outlets were asking why the situation in Italy and Spain had gotten so out of hand, with some observers highlighting the lax containment measures first put in place in Italy.
Against that backdrop, on Friday morning ISTAT reported massive drops in Italian consumer and business confidence levels.
An index tracking the former fell from 110.9 points to 101.0 - sending it back down to levels last seen in June 2013 - and another linked to business confidence dropped from 97.8 to 81.7, its January 2015 lows.
Consumer confidence in France on the other hand only slipped a little, with INSEE reporting a dip in its gauge of household confidence from 104.0 for February to 103.0 in March.