Europe close: Stocks rise on latest Omicron update, slowing infections in Austria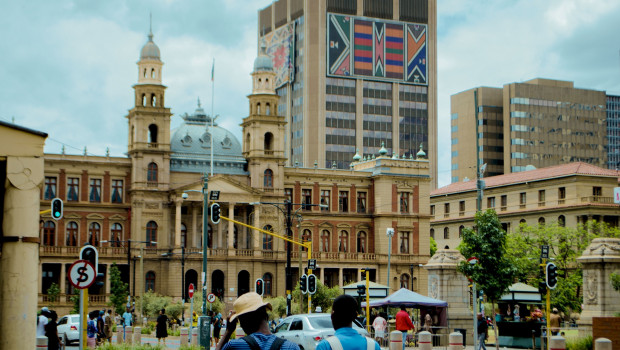 European shares started the week on the front foot, helped by data out from South Africa showing much shorter hospital stays and an absence of any significant increase in in-hospital deaths in one of the main hospital complexes in Pretoria in comparison to the recent surge in the number of infections.
The South African expert who reported the data warned that the figures were not yet conclusive, saying that two more weeks would be needed in order to better assess the situation - but some investors nevertheless breathed a sigh of relief.
"Fears around how the Omicron variant could spark a fresh bout of global lockdowns are slowly easing, with weekend reports from Gauteng providing on-the-ground information that backs up claims that this variant is more mild in nature," said IG senior market analyst Josh Mahony.
The pan-European Stoxx 600 index was up by 1.28% to 468.71, led by a 3.91% jump for Travel and Leisure names.
10-year German Bunds and the euro both dipped but front month Brent crude oil futures were higher after Saudi raised prices for oil shipments to Asia in January.
In other news related to the pandemic, analysts at Quintet Private Bank noted early signs that the Delta wave might be peaking in Austria and - possibly - in Germany and the Netherlands.
For their part, those at JP Morgan told clients: "We don't think only negative news-flow is likely over the Omicron strain; markets could for example learn that the new strain is milder.
"Even in the adverse scenario, if it turns out that the new strain causes relatively high mortality and that the current vaccines do not work well, we see this as only delaying the market upside, rather than cancelling it."
German factory orders tumbled in October as foreign demand fell, according to figures released on Monday by Destatis.
Factory orders slid 6.9% on the month following a revised 1.8% increase in September, coming in well below expectations for a 0.5% decline.
Compared to February 2020, a month before Covid-related restrictions kicked in, new orders were 1.7% higher in seasonally- and calendar-adjusted terms.
On the corporate front, speculation that the European Commission was set to propose stricter labour rules to regulate the gig economy hammered shares in the sector, with Just Eat Takeaway.com bearing the brunt of selling.
Investors feared the business models of these companies might be jeopardized should the EU's executive arm require them to directly employ drivers and riders.
Just Eat Takeaway.com slumped 5%, while Deliveroo and Delivery Hero both fell 3%.
Going the other way, shares of IAG, Deutsche Lufthansa and Carnival all climbed on the back of the news out of South Africa.
UK firm Victrex added 4% as the Polymer group said profits had improved in the 12 months ended 30 September, leading the group to significantly hike its full-year dividend payout.
French construction materials company Saint-Gobain rose 2% after announcing it was acquiring all shares in US-based GCP Applied Technologies in a deal valued at around $2.3bn.
Synthomer tumbled 14% after a downgrade to 'underweight' at Morgan Stanley, while abrdn edged up despite being downgraded to 'underweight' by the same outfit.