Europe close: Stocks recover from early selling even as Russia orders partial mobilisation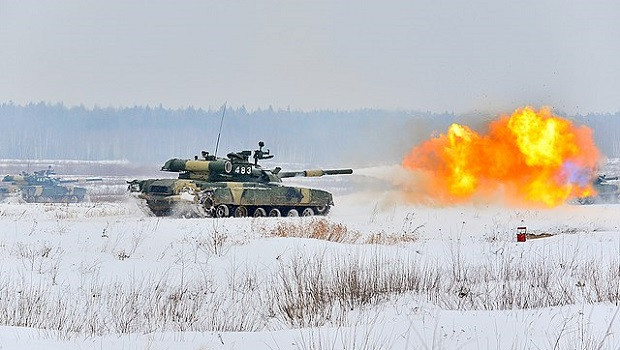 European shares finished higher even as investors fretted over a likely rise in US interest rates and the mobilisation of extra Russian troops indicating the war in Ukraine was set to intensify.
The pan-European Stoxx 600 index was up by 0.78% to 406.58. Milan's FTSE Mib climbed 1.2% to 22,035.81 alongside, while Germany's Dax added 0.76% to 12,767.15.
Euro/dollar on the other hand declined by 0.98% to 0.9873, even as the yield on the benchmark 10-year Italian government bond slipped by six basis points to 4.136%.
Earlier, Russian President Vladimir Putin ordered a partial mobilisation of the country's 2 million-strong military reserves after a series of reverses in Ukraine, further spooking investors.
In the US, the Federal Reserve was expected to lift its main lending rate by 75 basis points later in the day as it attempts to rein in soaring inflation.
"Nervousness towards a potential reescalation of military tensions in Ukraine combined with rising interest rates from the Federal Reserve have rattled European markets this morning," said Victoria Scholar, Head of investment at Interactive Investor.
"Russian President Vladimir Putin is mobilising more troops for Ukraine and said the West wants to destroy Russia ahead of announced referendum plans on Ukraine joining Russia in the coming days. His speech sent the Russian rouble lower and oil prices sharply higher amid escalating tensions after a partially successful counterattack by Ukraine."
In equity news, shares in Fortum surged 10% after the German government agreed to nationalise Uniper by buying its stake in the gas importer. Uniper shares fell 25% on the news.
Defence shares gained on the news of Russia's mobilisation plans, with BAE, Dassault and Leonardo all higher.
Shares in UK housebuilders soared on reports the UK government was thinking of cutting stamp duty in an effort to stimulate the economy. Barratt, Persimmon, Taylor Wimpey and Bellway were all higher.
Games Workshop fell 9% after revealing lower pre-tax profits in the three months to August 28.
Media company S4 Capital jumped 12% after reporting a 39.8% rise in billings in its first-half results on Wednesday, to £765.6m, and a 59.8% improvement in revenue to £446.4m, although losses widened amid rising costs of hiring.