Europe close: Stocks recover from abrupt drop after US CPI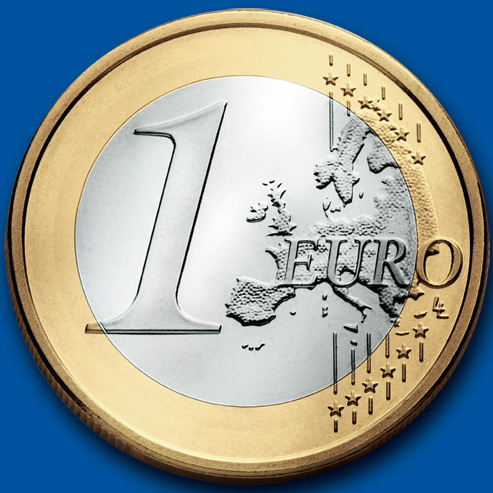 Stocks finished higher across the Continent, seeing the day out from their best levels of the session after an abrupt US CPI-inspired drop in the afternoon.
As feared, US consumer prices data for January surprised to the upside, but so too did stocks on both sides of the Atlantic, even in the face of higher government bond yields.
Stockmarket volatility was lower on both sides of the Pond as well, with the VStoxx index down 20.18% to 20.71, mirroring a similar fall in the Chicago Board of Options Exchange's VIX index.
"Markets were very volatile on the back of the US inflation and retail sales figures. In January the inflation rate held steady at 2.1%, which caught traders off guard as the consensus was for a decline to 1.9%. Retail sale actually declined by 0.3%, which was a big a miss as economists were forecasting an increase of 0.2%.
"The initial reaction was a hawkish one, as traders viewed the headline CPI number as more evident the Federal Reserve could hike interest rates four times this year. As trader digested the data, it sunk in that CPI just held steady and there was a sizeable decline in retail sales, so the numbers weren't as good an initially thought," explained David Madden at CMC Markets UK.
Against that backdrop, at the market close in Paris the benchmark Stoxx 600 was up by 1.07% or 3.95 points to 374.53, alongside a rise of 1.17% or 142.66 points on the German Dax to 12,339.16.
Having lagged behind its peers throughout the morning, Italy's FTSE Mibtel was the top gainer among the main European indices, tacking 1.81% or 399.33 points to 22,433.75.
As such, the wooden spoon went to Spain's Ibex 35, which advanced 0.37% to 9,686.20.
Acting as a backdrop, politics were the name of the game after German SPD leader Martin Schulz stepped down as party head on Tuesday evening.
On a related note, earlier in the day economists at Barclays said domestic demand in the euro area's largest economy could be expected to remain weak until political uncertainty in the country was removed.
Their comments came on the heels of the latest GDP print out of Germany on Wednesday morning revealing stagnant household consumption acted as a drag on economic growth in the fourth quarter of 2017.
"Despite the tailwind from the Global economy, we expect domestic demand to remain weak until the political uncertainty is resolved. Whether or not this resolution occurs in Q1 2018 heavily depends on the outcome of the SPD party member vote on the 4 March," they said.
Trade tensions were also in the news on Wednesday morning, with German business lobby BDI reportedly warning the US risked a dangerous spiral if it moved on the White House's suggestions of fresh taxes on countries that imposed tariffs on American goods.
Separately, Bundesanzeiger reported on US hedge fund Bridgewater's decision to enter into short positions on several of the country's blue-chip names, including Deutsche Bank, Allianz and BASF.
Meanwhile, in economic news, Germany's Ministry of Finance reported that the rate of growth in the country's gross domestic product slowed from a 0.7% pace quarter-on-quarter for the three months to September to 0.6% for the fourth quarter of 2017 (Barclays: 0.7%). Government statisticians also revised lower their estimate for third quarter GDP growth from 0.8% to 0.7%.
On a more positive note, according to Eurostat, Eurozone industrial production was ahead by 5.2% year-on-year in December (consensus: 4.2%).
Back in the corporate patch, industrial conglomerate Thyssen Krupp failed to please, despite posting a 52% jump in first quarter 2018 profitability.
Elsewhere, French lender Credit Agricole posted a 33% rise in quarterly profits on the back of the solid performance put in by investment banking unit, but its shares too ended lower.