Europe close: Stocks put in a timid bounce as investors try to discern near-term outlook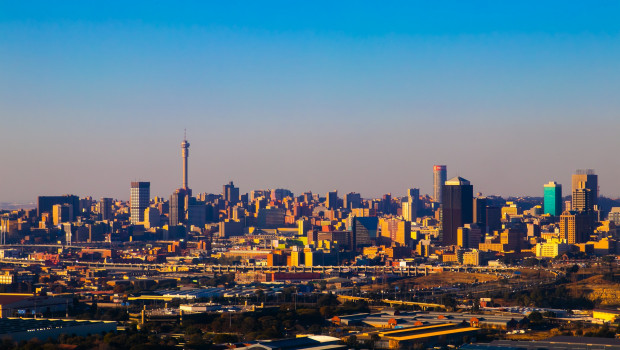 European shares managed a bounce at the start of the week, although by the end of the trading day it was much diminished, as investors tried to figure out the possible scenarios for the economic outlook in the wake of the discovery of Omicron, the new variant of Covid-19.
There was hope and several analysts thought the impact might finally not be anywhere near what was initially feared, but there was still considerable uncertainty pending the verdict from scientists - especially as regarded the risk of reinfection (although current vaccines were still expected to provide protection) - and hence risk, particularly as regarded the near-term outlook.
"The rebound today is a natural reaction to Friday's drama, which in itself was perhaps overdone and a reflection of the half day and low volumes prevailing on Wall Street," said IG chief market analyst Chris Beauchamp.
"Dip buyers are emerging across a host of sectors, and as ever it will take a while for the market to claw back all the losses suffered last week."
Indeed, investors were still very much on the lookout for opportunities, as reflected in speculation of a potential bid for UK telecoms group BT.
The pan-European Stoxx 600 index finished up 0.69% at 467.24 after falling by more than 3.6% during the previous session as governments moved to ban arrivals from Southern Africa, where the variant was discovered. All major regional bourses were higher, albeit off their best levels.
Oil prices also put in a bounce, after Brent crude dropped as much as 13% on Friday. International benchmark Brent crude and US futures rose as the Organisation of the Petroleum Exporting Countries (OPEC) was set to meet this week and decide whether to adjust its output from its current level to an additional 400,000 barrels per day.
In equity news, shares in BT jumped 6% after a report in India's Economic Times said Reliance Industries was weighing a bid for the British telecoms group. It was but the latest such report in the financial press of late.
Some travel and leisure-related stocks were back in favour as investors took the opportunity to bargain hunt, with cruise line Carnival, holiday operator TUI and airport concession chain WH Smith all higher. Airline stocks were mixed with Wizz Air stock up 5% but early gains for IAG, Ryanair, easyJet and Lufthansa mostly petering out.
Shares in French auto supplier Faurecia fell 8% as the company cut its full-year guidance for a second time, citing a drop in European car production, the impact of supply bottlenecks and Covid restrictions on operations and one-off costs in the US.
Hamonised consumer prices in Germany accelerated to an annual clip of 6.0% in November (consensus: 5.5%), although some economists believed that they had now peaked, while in Spain the consumer price index printed at a near three-decade high of 5.6%.