Europe close: Stocks move higher despite divisions among analysts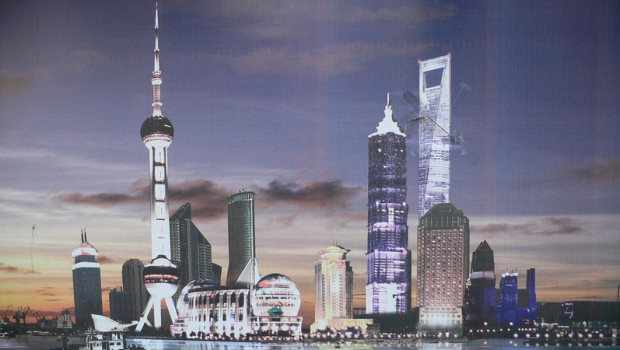 European shares were still firmly in the black on Tuesday, having taken the lead from strong gains in Asia as investors punted on a potential lifting of Covid restrictions in China.
Nevertheless, equity strategists seemed divided on the outlook for stock markets, especially in the near-term.
"The next short-term bounce looks well under way across stocks, as beaten-down names see fresh gains," said IG chief market analyst Chris Beauchamp.
"But while it might be the beginning of a much longer-term rally, the persistence of fears about a recession and higher prices means that the chances are high that this oversold surge has a few weeks of life in it before we see stocks reverse course again."
The pan-European Stoxx 600 index was up 1.22% at 438.97, while Germany's DAX and France's CAC were 1.3% and 1.6% firmer, respectively.
Investors were cheered by news that the city of Shanghai had gone three straight days with no new Covid-19 cases outside quarantine zones and reports that restrictions were being eased.
On the economic data front, the UK unemployment rate declined to a 48-year low in the first three months of the year, but wages were squeezed by surging inflation, according to data released by the Office for National Statistics.
The unemployment rate fell from 3.8% in the previous quarter to 3.7% - its lowest level since 1974. Analysts had been expecting it to hold steady at 3.8%.
At the same time, total earnings growth rose to 7% in March from 5.6% in February, but regular earnings growth excluding bonuses only ticked up to 4.2% from 4.1%. Adjusted for prices, average earnings excluding bonuses fell by 1.9% from a year earlier, marking the biggest drop since 2013.
Investors were also mulling over data showing that the second estimate of eurozone first-quarter GDP was revised up from the preliminary flash estimate of 0.2% quarter-on-quarter to 0.3%. That took the year-on-year growth rate to 5.1% and left the economy 0.5% bigger than it was in the final quarter of 2019, before the Covid pandemic hit.
Other data also released showed that employment in the bloc rose by 0.5% on the quarter in Q1, in line with estimates.
"This took it further above its pre-pandemic level and confirmed the remarkable performance of the labour market over the past couple of years," Capital Economics said.
In equity news, French power group ENGIE gained after it posted higher first-quarter profits and raised its 2022 outlook. The company also said it was in talks with Russia's Gazprom regarding changing the payment scheme for Russian gas supplies.
Daimler Truck Holding rose on increasing its forecast for 2022 revenues to €48bn-50bn from €45.5bn-47.5bn, with a record-high order backlog enabling it to push up prices.
Clariant topped the Stoxx 600 throughout much of the session after the Swiss chemicals company announced that its delayed full-year earnings report will be published on May 19, and that it will end a governance agreement with largest shareholder Saudi Basic Industries Corporation (SABIC).
Imperial Brands rose despite reporting lower profits and flat sales for the first half.
Shares in Vodafone fell after it forecast earnings growth for the current year below market expectations.