Europe close: Stocks mostly higher in calm day of trading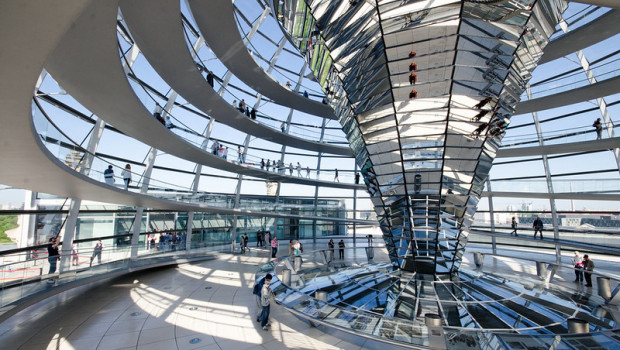 European stocks finished mostly in positive territory on Thursday despite data showing a bleak outlook for the German economy and rising Covid cases on the Continent.
The pan-European Stoxx 600 index was up 0.42% at 481.72 with most major regional bourses following suit.
Milan's FTSE Mib was the exception, drifting lower by 0.04% to 27,098.83.
Asian and US shares closed higher overnight, providing some impetus, but Wall Street was shut on Thursday for the Thanksgiving holiday.
On the economic front, the forward-looking German GfK barometer showed consumer confidence tumbled to -1.6 for December, down 2.6 points from the previous month.
Meanwhile, estimates for third quarter economic growth in Europe's largest economy were revised down to 1.7% quarter-on-quarter from 1.8%.
The figures reflect the huge inflationary pressures weighing on Germany's manufacturing-heavy economy. These are now being compounded by renewed Covid worries, with a recent surge in cases sparking fears of another lockdown.
"Consumer sentiment is currently being squeezed from two sides. On the one hand, the number of cases in the fourth wave of the coronavirus pandemic is exploding, which threatens to overwhelm the health system and could lead to further restrictions," said GfK consumer expert Rolf Buerkl said.
"On the other hand, the purchasing power of consumers is dwindling due to a high inflation rate of 4%. The outlook for the upcoming Christmas season is now somewhat bleak."
Analysts at Pantheon Macroeconomics said they were concerned about figures for the fourth quarter.
"The fall in the advance GfK consumer sentiment index is just the beginning of what will likely be a sustained drag on sentiment between now and Christmas, as the virus re-imposes itself on the near-term economic outlook," they said.
In equity news, Remy Cointreau topped the Stoxx 600 after the drinks maker raised its annual profit outlook as strong demand for its premium cognac drove a stronger-than-expected operating profit in the first half.
Swedish radiation treatment equipment maker Elekta gained after it reported a smaller-than-expected fall in August-October earnings amid a growing need for cancer care and radiotherapy and won an order to supply the International Children's Cancer Research Centre in Ghana.
Nel ASA was up after winning an €11m purchase order for a 20MW alkaline water electrolyser from Ovako, a leading European manufacturer of engineering steel.
Swedish gaming company Evolution slumped 16% as it continued to battle allegations that it operated in countries that are subject to US sanctions. The company denies the claims, which were first reported last week by Bloomberg.
"It has been falsely alleged that Evolution games are accessible directly from countries under US sanctions. This is not the case without sophisticated technical manipulation. According to allegations made in the anonymous and dubious report, active manipulation of Evolution's systems has been deployed to create the impression that play from such countries was possible," the company said in a statement overnight.