Europe close: Stocks jump on hopes for further ECB stimulus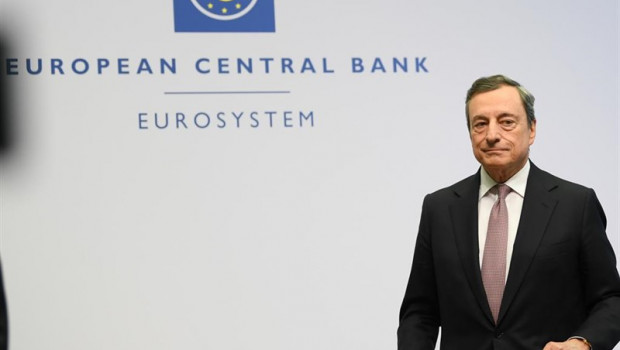 The main European stock market indices finished the session higher as investors looked out to the European Central Bank's policy meeting on Thursday and the possibility of further stimulus, reversing an early drop on the back of weak Chinese price data.
"The ECB will announce its interest rate decision on Thursday, and there is speculation about a cut, and possibly an announcement of a government bond buying scheme too," said David Madden at CMC Markets UK.
"The Fed cut rates in June, and there is talk they will cut again next week, so the ECB might be tempted to get out in front of them and loosen monetary policy first. Seeing as the ECB are tipped to go down the path of an interest rate cut, stocks are likely to be buoyant between now and the announcement."
By the end of trading, the Stoxx 600 was up by 0.10% at 386.04 while France's CAC 40 had added 0.08% to 5,593.21, Germany's Dax had run up 0.35% to 12,268.71 and London's FTSE 100 was 0.44% higher at 7,267.95.
Growth concerns knocked sentiment as data from China's National Bureau of Statistics showed that factory gate prices contracted for a second successive month in August, dropping by 0.8% compared to a year earlier. This was the largest contraction in three years, though it was not quite as bad as the 0.9% drop analysts had been expecting following a 0.3% drop in July.
In corporate news, France's EDF was the biggest faller on the Stoxx 600, dropping by 7% as the energy provider said it needs to investigate its nuclear reactors after it was informed of anomalies in some steam generators and components.
An overnight drop in the US software sector found its way to Europe, with stocks such as Nemetschek, Aveva, SAP and Dassault all trading lower.
Elsewhere, airlines IAG, easyJet and Ryanair topped the charts, recovering from falls in Monday's session when Air France warned that close-in bookings in the year's peak travel period were weaker than foreseen due to a softening of the macro-economic environment.
Sportswear retailer JD Sports rose as it reported a 47% jump in interim revenue following new store openings in mainland Europe, the Asia Pacific region and North America.
Barclays, AIB and UBS were all among the top European risers as optimism over Eurozone stimulus firmed up the share price of major banks.