Europe close: Stocks hit by US-China trade worries, Trump tariffs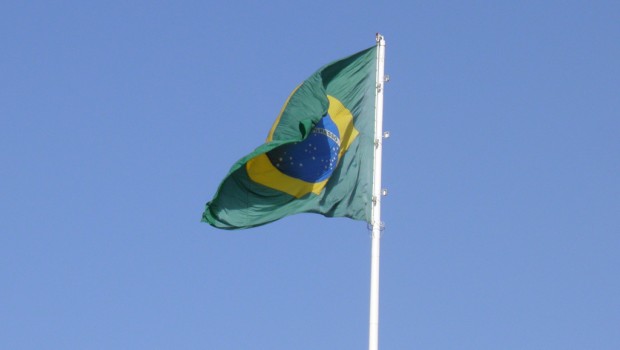 European stocks finished sharply lower at the start of the week, relinquishing earlier gains as trade war uncertainty vied against strong data out of China and the Eurozone.
By the end of trading, the Stoxx 600 was down 1.58% at 401.01, as Germany's Dax fell by 2.05% to 12,964.68 and the French CAC 40 dropped by 2.01% to 5,786.74. Meanwhile, London's FTSE 100 was down 0.82% at 7,285.94.
Progress in discussions between Washington and Beijing stumbled after US lawmakers passed a bill supporting demonstrators in Hong Kong, according to a report from Axios that cited a source close to American negotiators.
Meanwhile, China's Global Times newspaper reported that China was insisting that the US remove existing tariffs, not just planned tariffs, as part of a potential phase one deal.
Sentiment also took a hit after the US President announced he would reimpose tariffs on Argentine and Brazilian steel exports in response to recent sharp drops in both countries' currencies.
"He seems to have missed the point that the reason the currencies of both Brazil and Argentina are weak is not down to any deliberate or cunning plan on the part of either government, but merely because both their respective economies are in big trouble due to bad governance," said CMC Markets' Michael Hewson.
"Unfortunately, little details like that, don't appear to register with this particular President, which as an exercise in economic illiteracy, is hard to beat."
In more positive news, China's Caixin Markit manufacturing purchasing managers' index (PMI) rose to 51.8 in November from 51.7 during the previous month, marking its fastest expansion since December 2016 and coming in ahead of expectations for a reading of 51.4.
Meanwhile, eurozone manufacturing PMI also beat expectations that it would remain flat as it climbed from last month's 46.6 reading to 46.9 in November.
This came as German PMI was 0.3 points higher than anticipated, printing at 44.1, while readings for France, Italy and Switzerland also beat forecasts.
Pantheon Macroeconomics analysts said: "New orders and output are still falling, but Markit now emphasises that the rate of contraction is easing, which is, after all, the first precondition for an eventual rebound. The pace of decline in work backlogs remained severe, though, forcing another monthly decline in employment, for the seventh month in a run.
"Job losses were concentrated in Germany and Austria, while employment growth remained positive in France, the Netherlands and Greece. The reduced pressure on the supply side overall drove input price inflation down further, prompting firms to cut output prices, in part also in response to intensified competitive pressures in a weakening market."
Among individual stocks, German airline Lufthansa was in the green amid rumours that Qatar Airways was considering taking a stake in the company.
Banks were largely on the rise as well, with AIB, Bank of Ireland, Commerzbank and Finecobank all among the top climbers.
Shares of Deutsche Bank lagged following a Reuters report which said that four sources had indicated that the US Department of Justice has intensified its investigation into the German bank's involvement in the €200.0bn Danske Bank money laundering scandal.