Europe close: Stocks gain as Fed taper worries ebb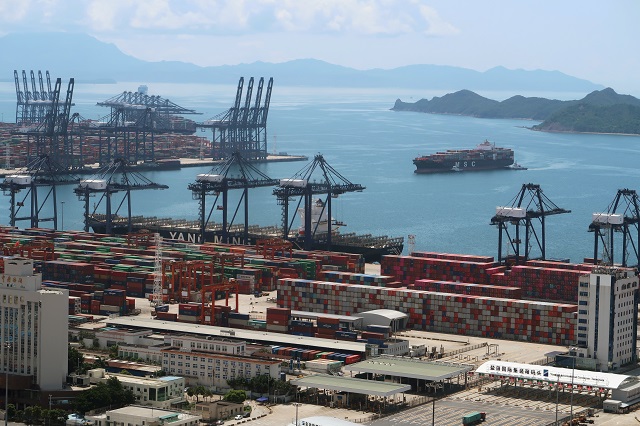 European stocks advanced at the start of the week although trading volumes remained low on account of the Labor Day holiday Stateside.
Analysts in the City credited lowered expectations for tapering by the US Federal Reserve, following last week's disappointing US payroll data, for the move.
An unexpected rise in German factory orders in July also buoyed investor sentiment.
The pan-European Stoxx 600 index was up 0.69% to 475.19, alongside a 0.96% advance for the German Dax to 15,932.12.
France's Cac-40 meanwhile was up 0.80% to 6,743.50.
"Friday's disappointing US payrolls report was a wake-up call if one were needed that the slow road to economic recovery from the pandemic is unlikely to be an easy one, and is likely to take a few awkward twists and turns along the way," said CMC Markets analyst Michael Hewson.
"As we look ahead to the new week the main focus now shifts towards the European Central Bank rate meeting on Thursday, with some questions being increasingly raised about the pace and sustainability of its bond buying program, after CPI jumped to a 10-year high of 3% last week."
"Nonetheless it's unlikely to mark a change in tone or stance by the ECB given the current fragile nature of the European recovery story, which is already starting to show signs of slowing, with concerns over a slowdown in China also likely to gain traction this week as well."
German factory orders unexpectedly rose in July, boosted by overseas demand from the shipbuilding sector, according to figures released by Destatis.
Factory orders increased 3.4% on the month following a 4.6% rise in June, beating expectations for a 0.7% decline.
On the year, orders were up 24.4% in July following a 26.5% increase the month before, and versus expectations for a 13.9% jump.
Compared to February 2020, a month before Covid-related restrictions kicked in, new orders in July were 15.7% higher.
In equity news tech stocks were up, with shares in chip equipment maker ASML, Dutch tech investor Prosus and Nordic Semiconductor all higher.
French engineering group Spie fell 4.3% after it confirmed it has submitted a non-binding offer to buy Equans, the newly created services unit of French energy group Engie.
Veterinary drugs maker Dechra Pharmaceuticals fell 3%, despite reporting a rise in full-year profits and lifting its dividend. Strong growth and a share rally led analysts at Stifel to downgrade the stock to 'hold' because of its high valuation.
Italian defence group Leonardo gained after its chief executive officer said the company still aims to list its US unit DRS when the right market conditions are in place.
French supermarket group Carrefour rose on news that France could ease health pass restrictions that are hurting the activity of large shopping malls.