Europe close: Stocks finish on a mixed note ahead of ECB decision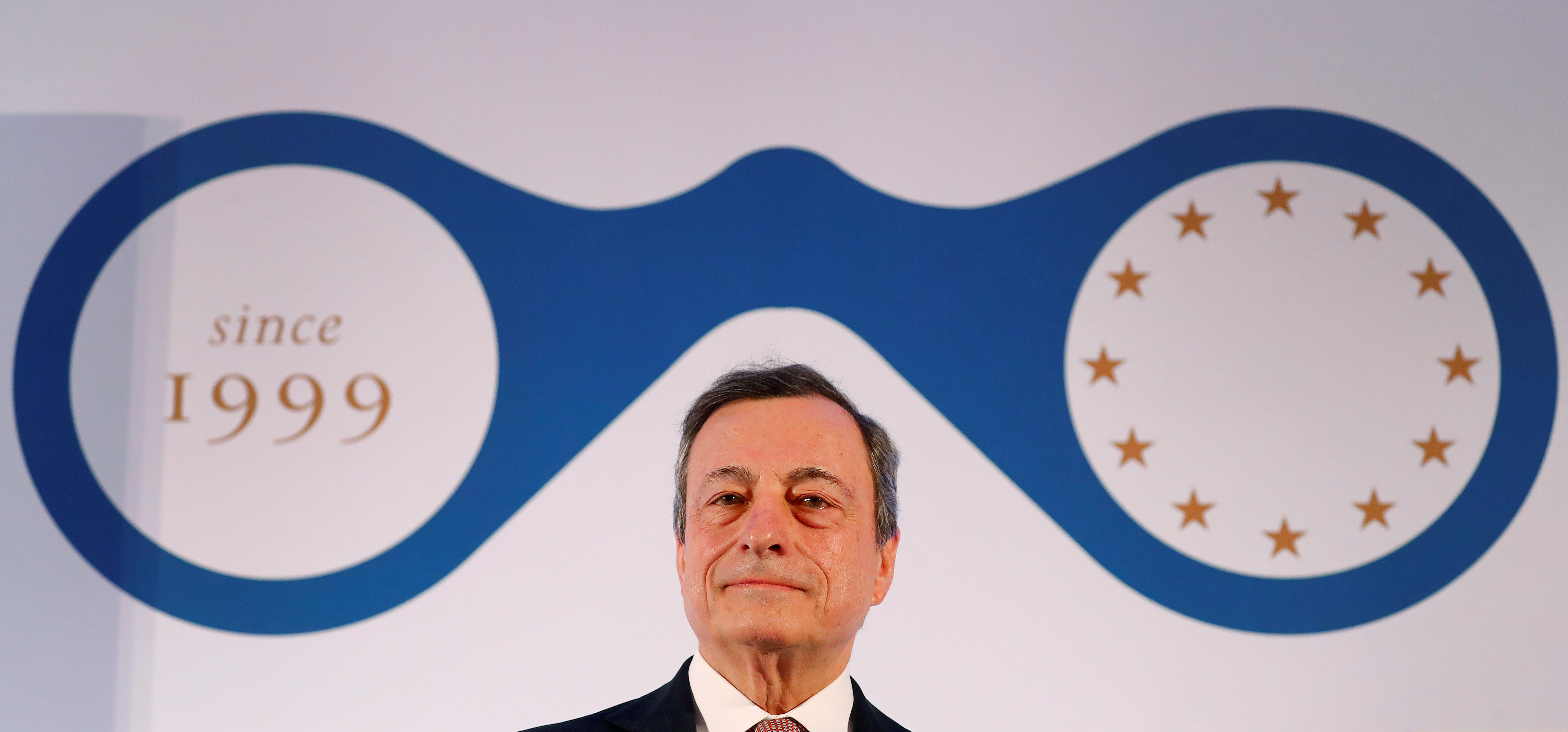 European stocks finished the session on a mixed note as investors looked ahead to the European Central Bank's policy decision scheduled for Thursday amid expectations of further stimulus.
By the end of trading, the Stoxx 600 index was 0.28% lower at 386.06 as Germany's Dax rose by 0.28% to 12,2226.10.
Meanwhile, London's FTSE dropped by 0.64% to 7,235.81 and France's CAC 40 was down by 0.27% at 5,588.95.
Asian markets were boosted by China's decision to cut banks' reserve requirement ratio on Friday, but trading in Europe was more subdued as investors eyed the possibility of a more comprehensive stimulus package from the ECB.
Neil Wilson, market analyst at Markets.com, said: "The ECB is likely to announce 20bps of cuts to the deposit rate and commit, or at least leave open the possibility, to do more. Cutting the deposit rate further would of course make its TLTRO III programme more appealing.
A 10bps would be a little short of expectations. Expect 20bps of cuts pencilled in for this year and a change to forward guidance that indicates further cuts. If it goes full kitchen sink, 20bps in cuts now and another 20bps before the year is out is not out of the question. We should also expect an announcement on tiered deposit rates to soften the impact on banks. It's worth nothing that concerns about bank profitability (or even worse) may force the ECB to rein in its natural instincts to cut heavily. The main refinancing rate and marginal lending rate are likely to be unchanged.
"QE seems more open to debate, although I would err on the side of the ECB announcing it will restart bond buying in October. There are conflicting reports about whether the ECB announces a new QE scheme or simply gives a very strong indication that it will do so in December. Given what's priced into the market, if there is no QE we could well see the euro appreciate."
Meanwhile, the UK looked set for another week of Brexit turmoil as Prime Minister Boris Johnson's position became even more tenuous over the weekend after former Home Secretary Amber Rudd quit the Conservative Party.
Johnson was widely expected to call for, and lose, a second vote for a general election on Monday night, before a five-week suspension of Parliament begins.
Reports also suggested he could ignore the law to avert a no-deal Brexit by refusing to ask Brussels for a delay, although Johnson said on Monday that leaving without a deal would be a "failure".
The Prime Minister's comments, made in a speech alongside Irish leader Leo Varadkar, sparked a rally in sterling, which rose against the US dollar by 0.56% to 1.23531.
Joshua Mahony, market analyst at IG, said: "Boris Johnson's comments from Ireland have been very telling, with the PM stating that a no-deal Brexit would be a failure of statesmanship. Many have grown used to the idea that Johnson is pushing towards a no-deal scenario, and thus his clear statement against such a situation has helped boost the pound."
On the macroeconomic front, investors were mulling over the latest figures from Destatis, which showed that the German trade surplus widened in July as exports unexpectedly rose.
Seasonally-adjusted exports rose 0.7% on the month in July, compared to a 0.1% drop in June and expectations for a 0.5% decline. Meanwhile, imports fell 1.5% versus expectations for a 0.5% jump.
The seasonally-adjusted trade surplus rose to €20.2bn in July from a downwardly-revised €18.0bn in June. Not adjusted for seasonal and calendar effects, the trade balance widened to €21.4bn from €16.6bn.
In corporate news, ProSiebenSat.1 topped the Stoxx 600 after analysts at UBS upgraded the German mass media company from 'neutral' to 'buy', stating that the stock was too cheap to pass over.
German telecoms firm 1+1 Drillisch continued to rack up gains on news that the nation's government signed a pact to build 1,400 mobile phone masts nationwide in order to close up white spots.
Airlines were under pressure, with Air France, IAG, EasyJet and Lufthansa all falling after the former said close-in bookings in the year's peak travel period were weaker than foreseen due to a softening of the macro-economic environment and amid reports that it might table a bid for struggling regional carrier Aigle Azur.