Europe close: Stocks fall on China data, pharma giants jump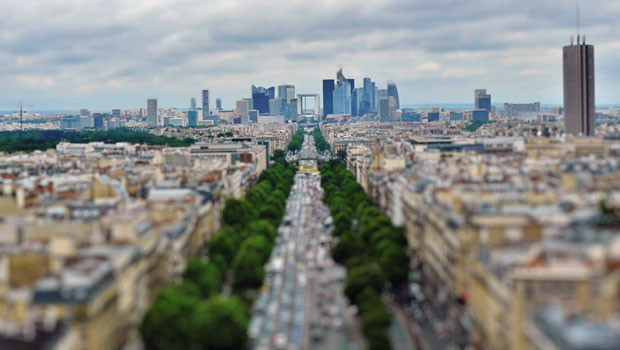 European stocks were still in the red by the end of Wednesday, as even China's easing of some Covid curbs failed to lift gloom over a probable continuation of interest rate hikes amid weak growth in the eurozone.
The pan-European Stoxx 600 was down 0.47% at 437.86, as the DAX in Frankfurt lost 0.57% to sit at 14,261.19.
France's CAC 40 was off 0.41% at 6,660.59, while the FTSE 100 in London slipped 0.43% to 7,489.19.
"European markets have remained on the back foot today after the latest China trade numbers for November saw both imports and exports fall off a cliff," said CMC Markets chief market analyst Michael Hewson.
"The weakness in the latest Chinese numbers has prompted a pullback in the push higher in the basic resource and energy sectors, which is acting as a drag, on the wider market, although the FTSE 100 is outperforming due to a strong performance in health care."
China's politburo said people with Covid-19 who had mild or no symptoms would now be able to quarantine at home for five days, in a significant shift towards living with the virus after widespread protests broke out over its zero-tolerance policies towards the pandemic.
The directives by China's national health commission also instructed officials to stop launching temporary lockdowns, and ended testing and health code requirements for "cross-regional migrants", suggesting much freer travel across China for the lunar new year period.
However, that was tempered by a larger-than-expected fall in Chinese imports and exports in November, reflecting the impact that the ruling Communist Party's approach to the pandemic continued to have on the domestic and global economy.
"Fears are growing that economies are in for a rough time ahead as feverish inflation and the bitter interest rate medicine being used to bring it down take effect," said Susannah Streeter, analyst at Hargreaves Lansdown.
"The world's second largest economy is being hit by a toxic combination of its strict pandemic policies which have crushed domestic sentiment and the severe inflation headwinds overseas affecting its shipments to countries."
Elsewhere, ECB policymaker Constantinos Herodotou said late on Tuesday that interest rates would still rise, but were now "very near" their neutral level.
Economic growth for the eurozone economy in the third quarter was revised upwards from preliminary estimates, driven by fixed capital investment and household spending.
Gross domestic product rose by 0.3% in the three months to 30 September - slightly more than the 0.2% preliminary estimate, according to data from Eurostat.
Household spending added 0.4 percentage points to eurozone growth and gross fixed capital formation 0.8 points.
German industrial production fell less than expected in October, according to figures from the Destatis federal statistics office in Berlin.
Output dipped by 0.1% on the month following a 1.1% decline in September, and versus consensus expectations for a 0.6% drop.
On the year, production was flat in October following a 3.1% increase the month before.
In equities, pharmaceutical giants were on the rise, with GSK jumping 7.54% after a ruling spared it the possibility of thousands of lawsuits over its once-lucrative heartburn drug ranitidine, sold under the brand name Zantac.
All ranitidine-containing products were taken off the market in early 2020 after samples were found to contain an ingredient then-described as a suspected carcinogen.
French peer Sanofi was ahead 6.1% by the close in Paris.
On the downside, German packaging firm Gerresheimer slid 6.33%, a day after it hiked its guidance for revenue and adjusted EBITDA for the 2023 financial year.
Reporting by Josh White for Sharecast.com. Additional reporting by Frank Prenesti.