Europe close: Stocks end week on a down note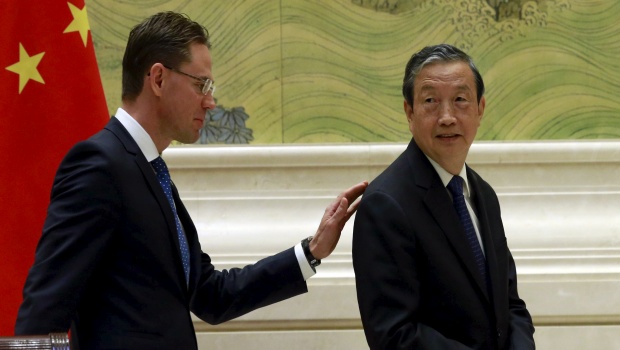 Stocks across the Continent finished the week on a down note after Chinese officials denied that trade talks were set to continue, amid of raft of criticism of Washington in state-controlled media.
The spokesman for the Chinese commerce ministry, Gao Feng, said American officials had to address Beijing's three major concerns and accused the US of ratcheting up the pressure on the country, saying that it had "seriously hurt" talks.
Gao was referring to the red lines set out by China's negotiators in recent talks, including removing all import tariffs, that targets for purchases of US goods should be in-line with real demand in China and that the text of any deal must be "balanced" in order to ensure the "dignity" of both countries.
Against that backdrop, as of 1437 BST the benchmark Stoxx 600 was falling 0.75% to 379.99, alongside a drop of 0.75% to 12,218.57 for the German Dax, while the FTSE Mibtel was dipping 0.34% to 21,074.50.
"European markets are trading lower, as traders look to take profits off the back of a surprisingly positive week. Fears over the possibility of another drawn out phase of tit-for-tat measures from the US and China remain prevalent despite recent gains, with a reaction from China likely after the US announced a state of emergency that seemed to target Huawei operations within the country, said IG's Josh Mahony.
In parallel, the pound remained under pressure, slipping by another 0.44% to 1.1412 following news that talks between the British government and the Labour party had broken down.
On a more positive note, reports indicated that the US was set to eliminate its tariffs on aluminium and steel imports from Canada and Mexico.
Back on the Continent, Eurostat confirmed that the rate of increase in euro area consumer prices jumped from a year-on-year pace of 1.4% for March to 1.7% in April.
Separately, it was reported that construction output in the euro area fell at a quarter-on-quarter pace of 0.3% in March.