Europe close: Stocks end slightly lower, some analysts wary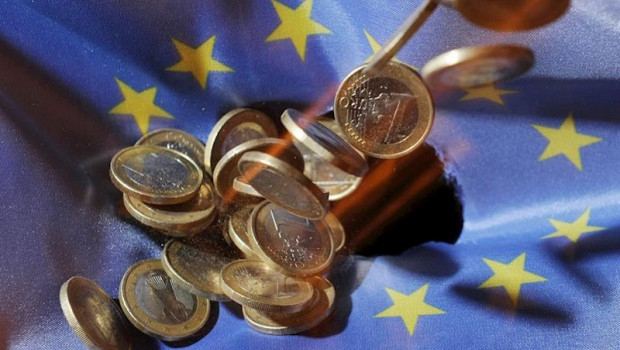 European stocks finished the last session of April slightly lower, with a late wave of selling hitting most indices and after data showed that the Eurozone economy shrank by 0.6% in the first quarter of the year, thus sliding into a so-called "double-dip" recession due to the successive Covid-19 lockdowns.
And some analysts were wary.
"It has been a week of drift for the headline indices, a recognition of the fact that, while earnings season is coming in as one of the best on record, investors have still been unable to muster up the necessary optimism to drive to new highs," said IG chief market analyst Chris Beauchamp.
"[...] The low VIX reading continues to point to a benign risk environment, but when stocks fail to rally hard in one of the best earnings periods of recent years it is a sign that something is not right in the world."
The pan-European Stoxx 600 index slipped 0.31% to 437.39 and Germany's Dax drifted lower by 0.12% to close at 15,135.91.
Spain's Ibex 35 declined marginally, by 0.09% to 8,815.0.
France's Cac-40 meanwhile gave back 0.53% to 6,269.48 while the FSTE Mib was off 0.56% to 24,141.16.
In the background, euro/dollar was down 0.72% to 1.2034.
European Union statistics office Eurostat said GDP in the 19 countries sharing the euro contracted by 1.8% quarter-on-quarter during the first three months of the year.
Technically, that meant the single currency area was back in recession, having shrunk during the prior quarter as well, as a new wave of Covid-19 hit the Continent and the strong rebound seen over the summer faded.
Germany's 1.7% slump was the biggest, with Spain and Italy registering declines of 0.5% and 0.4%, respectively. A 0.4% increase in France surprised the market.
"No details are available in this report, though we are fairly confident that declining consumers' spending in Germany and Spain, and a drop in German construction, were the main points of weakness," said analysts at Pantheon Economics.
In equity news UK pharmaceutical giant and maker of one of the Covid-19 vaccines, AstraZeneca, saw its shares up 5% after reporting better-than-expected results and sales growth forecasts.
Swedish Match rose 1% after the tobacco group reported a much higher first-quarter operating profit than expected.
Barclays failed to impress investors, with the shares down 7% despite reporting a quarterly profit that more than doubled, while France's BNP Paribas slipped was also lower after better-than-expected profit.