Europe close: Stocks end on mixed note amid calls for ECB to act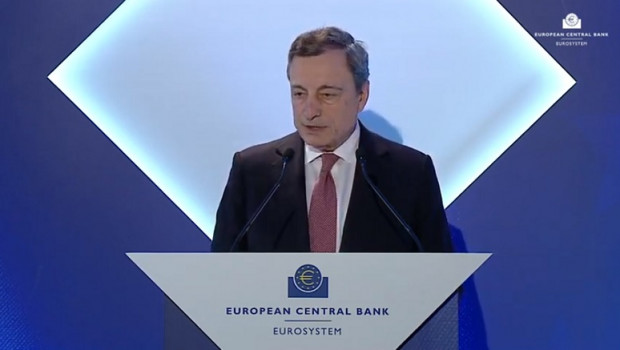 Stocks finished the session on a mixed note amid speculation that the European Central Bank could yet take a little longer before easing policy further.
Weak import data out China also dampened investor sentiment.
Commenting on the outlook for the ECB, strategists at Bank of America-Merrill Lynch said they were "surprised and worried" because the Governing Council seemed in denial that inflation expectations had become unanchored.
They were speaking following the release of the ECB's meeting minutes and a speech from GC member Benoit Coeure the day before.
"We are at risk of Europe 1.1 (1% growth + 1% inflation), at best," they added.
On a more positive note, US and Eurozone officials are making positive sounding noises around trade talks between the two blocs, with the US Trading Representative having reportedly said that it was in the interest of both to avoid an escalation.
By the end of the day, the benchmark Stoxx 600 had eked out a gain of 0.04% to 386.85, while the Dax had dipping 0.07% to 12,323.32 with an advance of 0.38% in the French Cac-40 to 5,572.86 alongside.
Meanwhile, front month Brent crude oil futures were up by 0.49% to $66.87 on the back of forecasts that tropical storm Barry will turn into a hurricane as it approaches the US Louisiana coast.
In parallel, euro/dollar was a tad higher, having added 0.11% to 1.12655.
Also dragging on stocks, Chinese import data released overnight revealed a larger than expected drop in Chinese imports of -7.3% in June (consensus: -4.5%), stoking concern over weak domestic demand in the Asian giant.
Ahead of those figures, Singapore's highly-dependent export driven economy was reported to have shrunk at a 3.4% quarter-on-quarter pace in the second quarter of 2019, underscoring the costs of the ongoing global trade tensions.
To take note of, reports indicated that Turkey might be slapped with US sanctions after accepting delivery of the first units of a Russian-made missile defence system.
There was some positive news to be had on the economic front with Eurostat reporting a 0.9% rise in Eurozone industrial output for May (consensus: 0.2%).
Over in Spain meanwhile, the country's national statistics office confirmed a dip in the year-on-year rate of increase for harmonised consumer prices from 0.9% for May to 0.6% in June.
Investors in Daimler saw their shares fall sharply at the start of trading on Friday after the German carmaker issued its fourth profit warning in just a little over a year, placing the blame on the costs associated with the recall of faulty airbags and higher provisions to deal with the diesel emissions scandal, but by the close they had largely recovered.
Shares of Anheuser Busch-Inbev were lower after Bloomberg reported, citing people familiar with the matter, that it was finding it hard to price the flotation of its Asia Pacific unit on the Hong Kong stock exchange.