Europe close: Stocks end mixed despite better-than-expected economic data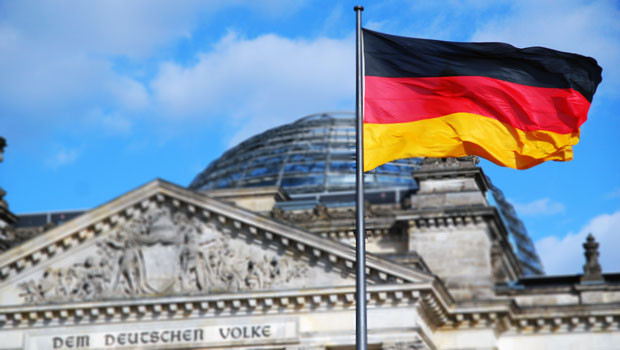 European shares ended Tuesday on a mixed note despite strong gains in Asian markets on hopes that China may respond to protests over its strict Covid policies and relax curbs on the population.
The pan-regional Stoxx 600 index dipped 0.13% to 437.29, alongside a 0.19% decline for the German Dax to 14,355.45, while France's Cac-40 edged up by 0.06% to 6,668.97.
The yield on the benchmark 10-year Bund slipped by seven basis points to 1.923% and euro/dollar was up by 0.06% to 1.0346.
"In general, stocks in Europe and the US have struggled to replicate the enthusiasm shown in Asia overnight. The situation in China remains unclear, but it doesn't look as if Beijing is rushing to respond to protests by a rapid loosening of Covid restrictions," said IG chief market analyst Chris Beauchamp.
"Meanwhile the dollar has been unable to take much comfort from further comments about the need for more Fed tightening, with traders preferring to hold back on backing the greenback any further ahead of tomorrow's Powell speech."
The news boosted mining stocks, all of whom are reliant on Chinese demand for metals. Rio Tinto, Anglo American, Glencore and Antofagasta were all higher.
Asia-focused financial services firms also rose, with HSBC, Prudential and Standard Chartered up.
China's National Health Commission issued a notice to increase Covid vaccinations for the elderly and shorten the time between basic vaccinations and boosters to three months for those aged 80 and above, while a health official said the unrest related to complaints are about extra measures and a one size fits all approach rather than the curbs themselves.
Analysts at MUFG said the news regarding vaccination was a step in the right direction, but that it would not "prevent further economic disruption in the near-term should COVID cases continue to rise sharply and restrictions need to be re-tightened heading into year end."
In local economic news, the year-on-year rate of headline consumer prices in Germany slipped from 10.4% for October to 10.0% in November, defying forecasts for a jump to 10.7%.
Eurozone economic sentiment registered its first increase since February on the back of a rebound in consumer confidence, the results of a survey showed.
The euro area Economic Sentiment Index improved from a reading of 92.7 for October to 93.7 in November (consensus: 93.5), the European Commission said.
Industrial sentiment on the other hand continued to decline.
On the company front, easyJet flew lower despite upbeat prospects for next summer and a narrowing of annual losses.
Chipmaker ASM International gained after upgrading fourth quarter guidance.
Credit Suisse shares slid as investors offloaded subscription rights to new shares in the troubled Swiss lender.